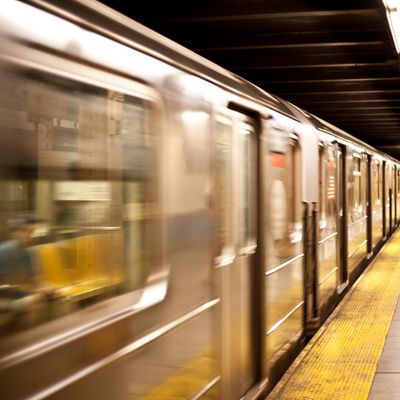 Photo: Photographer:StarflameDia/Getty Images/iStockphoto
A 24-year-old man was arrested Sunday morning for sexually assaulting a woman on a New York City subway platform, then pushing her onto the tracks after she fought back. According to the Associated Press, Kimani Stephenson is facing charges of attempted murder and sex abuse for his attack on 22-year-old Bonnie Currie, who sustained a broken wrist and other minor injuries.
Currie told the New York Daily News, "This guy, he came up behind me and he grabbed one of my boobs with one hand, and he grabbed my vagina. I told him to f–k off, and he pushed me onto the train tracks," adding, "It's that nightmare every woman has in New York — and it happened … I can't believe it actually happened." Currie was helped to safety by bystanders.