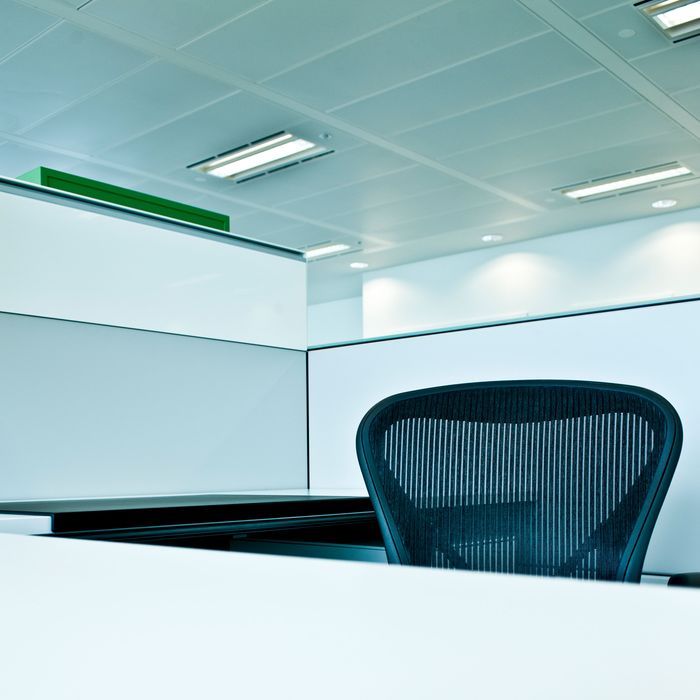 Women only got 1 out of 11 new jobs in March.
Photo: Liam Bailey/Getty Images
The March jobs report, released Friday by the Bureau of Labor Statistics, didn't paint an optimistic picture for the economy under the Trump administration. Overall unemployment dropped to 4.5 percent, but as the New York Times reports, economists had anticipated 180,000 new jobs to be created last month. In reality, only 98,000 new jobs were added — and only 9,000 of those jobs went to women, according to Elle.

The National Women's Law Center found that only 1 out of every 11 new jobs created in March were given to a woman, Elle reports. Furthermore, black women were 1.8 times more likely to be unemployed last month than white men, while single moms were more than two times as likely to be unemployed than married men. Additionally, one out of every three unemployed black women have been searching for employment for six months or more.
Per Elle:
Jasmine Tucker, Director of Research at the NWLC, says the report paints a complicated picture for women. "Men lost the vast majority of jobs lost in the recent recession. That said, the recovery's gains went largely to men – with women's jobs recovering much slower," she said. "This was especially true for women of color as compared to white men: Black and Latina women continue to experience higher unemployment rates than white men."
Tucker noted that the overall new jobs figure — 98,000 — is a net amount and doesn't account for job type or quality, which means the U.S. could have potentially lost 100,000 jobs in one sector while gaining 198,000 in another. Yet, out of the jobs gained by women, most were in education and health services, and the retail sector — which is largely composed of women — lost 30,000 jobs.