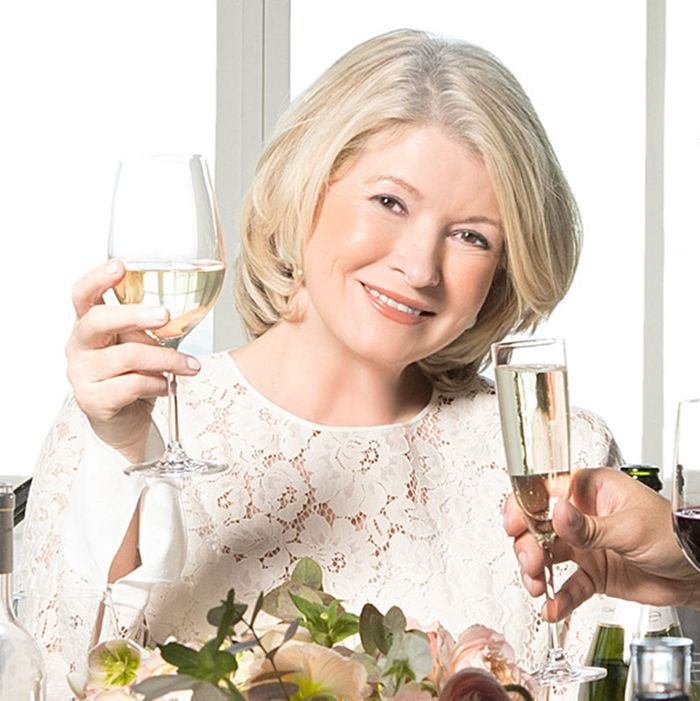 Cheers!
Photo: Martha Stewart Living Omnimedia
If your idea of a good time is pouring yourself a goblet of Chardonnay, plopping a few ice cubes in, then settling down at your computer to read stories about Martha Stewart's pets until the rest of the world melts away, then you now have a way to make that experience even more fully Martha: The lifestyle icon has launched an online wine shop with a subscription-service option.
You can buy individual bottles whenever you want at the Martha Stewart Wine Company, but should you choose to sign up for the curated experience, a half-case option includes six bottles at $8.33 per bottle, while the full case is 12 bottles at $7.49; the former is replenished every six weeks, the latter every eight.
It's yet unclear how many bottles it takes to comfortably ride a hoverboard, and how many more to thoroughly roast Jonathan Cheban.