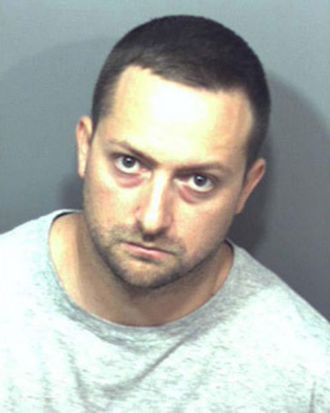 Andrew Kugler murdered Amber Schinault in 2012.
On Monday, the Maryland House of Representatives passed a law that would require domestic-violence suspects to wear GPS trackers, NBC reports. House Bill 1163, which is also known as Amber's Law, was introduced in memory of Amber Schinault, a 36-year-old woman who was killed by her abusive ex-boyfriend, Andrew Kugler, in July 2012.
The GPS trackers would be connected to an app on the victim's smartphone. If the person wearing the tracker enters an area that a judge has ordered them to stay away from, the victim will get a phone alert. "She can go about living her life," said Angela Zarcone, Schinault's mother. "If the perpetrator became close to her, she has time to take care of her situation."
Aruna Miller, the delegate who introduced the bill, said Schinault reported an assault by Kugler just a month before he killed her. "Amber and her family did everything that they were supposed to do," she said. "They got a protective order. They changed the locks on their home. They sat outside of their home keeping careful vigilance. Despite all of this, Amber was brutally murdered."

The bill now goes to Maryland governor Larry Hogan's desk, where he can either sign it into law or allow it to become law without his signature.
Its introduction comes just after Karen Smith, a teacher at North Park Elementary School in San Bernardino, was murdered by her abusive estranged husband. Cedric Anderson also shot and killed one of Smith's 8-year-old students before taking his own life. As Kaitlin Menza pointed out, a felony domestic-violence conviction is the single greatest predictor of future violent crime. Maryland's new law could be an efficient way to stop the cycle of violence.