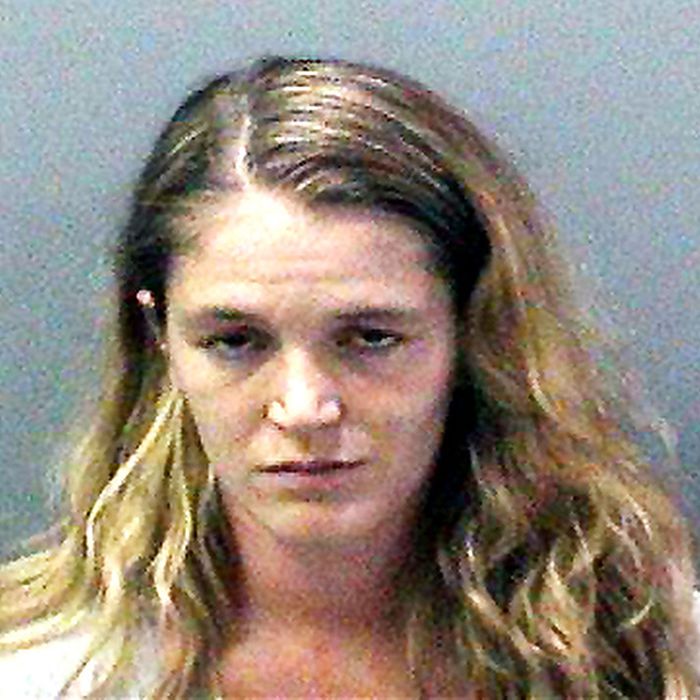 Meghan Breanna Alt's 2015 mugshot.
Photo: AP
In 2015, Meghan Breanna Alt — who had won the Mrs. Orange County title the year before — was arrested for child-pornography charges. On Friday, she pleaded guilty to possessing child pornography and lewd acts with a child.
The 27-year-old Alt was accused of taking sexually explicit photos of a 4-year-old family member (their relation is unclear). Per the Los Angeles Times, she would then "distribute the pictures in exchange for money and gifts." One recipient was reportedly a Marine, which is how the Naval Criminal Investigative Service and, eventually, the police came to be involved.
Alt will serve 300 days in jail and three years of probation.
At the time of her arrest, deputy special agent Mark Selby of Homeland Security Investigations said, "As this case underscores, the suspects in these cases come from all walks of life. The stereotype that such crimes are perpetrated exclusively by 'dirty old men' simply doesn't apply."