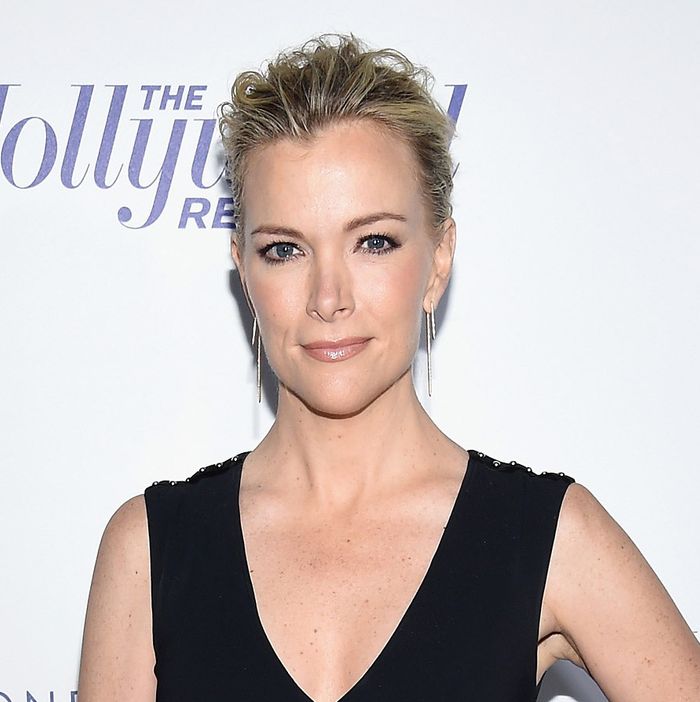 Megyn Kelly.
Photo: Dimitrios Kambouris/Getty Images for The Hollywood R
Megyn Kelly left her post at Fox News for a new gig at NBC back in January, but she wasn't expected to start her new job until her Fox contract ran out, in July. However, Kelly was released from her Fox deal two weeks ago, and is now set to start at NBC in May, "Page Six" exclusively reports.
Though she'll begin formally working at NBC in May, her Sunday-night program won't debut until June, according to "Page Six." The program will be executive-produced by Dateline executive producer David Corvo and longtime NBC producer Elizabeth Cole, and rumors recently surfaced that NBC News chairman Andy Lack was attempting to secure an interview with Russian president Vladimir Putin to launch Kelly's program. Additionally, Kelly's weekday-morning show is reportedly set to premiere in the fall.
Kelly's departure from Fox came after months of prolonged contract negotiations. Until that time, Kelly had been the second-most-watched Fox News host, after Bill O'Reilly, though she reportedly complained about O'Reilly — who publicly dismissed her book, which contained sexual-harassment allegations against Roger Ailes — prior to deciding to leave the network.