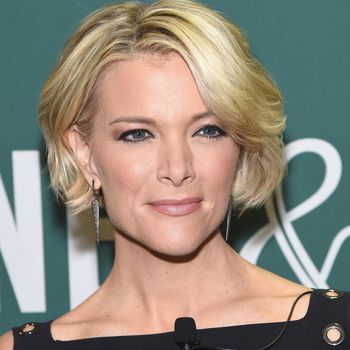 Photo: Gary Gershoff/Getty Images
According to a report in the New York Times, Bill O'Reilly played a significant role in Megyn Kelly's decision to leave Fox. During an appearance on a morning TV show last November, O'Reilly publicly dismissed Kelly's book, which details being sexually harassed by Roger Ailes. Sources revealed to the Times that Kelly emailed execs about the comments "complaining about his behavior and the chilling effect it could have on women at the company and beyond." O'Reilly doubled down on his comments later that night on his own show, declaring, "If you don't like what's happening in the workplace, go to human resources or leave."
"That experience, along with a deep skepticism about whether the network was truly committed to changing its culture after Mr. Ailes was forced out, was a factor in Ms. Kelly's decision to leave Fox News for a new role at NBC News, according to two people familiar with the matter," reports the Times.
O'Reilly's lawyer issued an official statement:
Mr. O'Reilly cannot comment on what Megyn Kelly thought, or did or did not do, except to say she never raised any such issue with him, nor did anyone else. At this time, it is apparent to any objective observer that Mr. O'Reilly is being subjected to a malicious campaign intent on harming his reputation and family through speculation and innuendo.
After news broke that O'Reilly and Fox News paid over $13 million in settlements to women who have accused O'Reilly of sexual harassment over the years, advertisers like Mercedes-Benz, Hyundai, BMW, and Mitsubishi all pulled their ads from O'Reilly's show.
O'Reilly is currently on vacation, leaving media insiders to speculate on the future of The O'Reilly Factor.