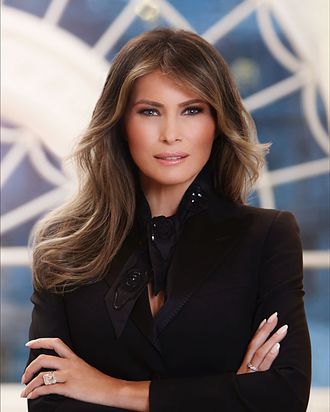 On Monday, the White House released First Lady Melania Trump's official portrait. It's a bit, uh, unconventional, but here's how you, too, can get that FLOTUS look:
1. Go to a Sears Portrait Studio.
2. Pick out the most laser-adjacent background you can get, without it being the actual laser background.
3. Slip on the biggest ring from the Melania™ Timepieces & Jewelry collection, available on QVC.

4. Turn on a wind machine.

5. On second thought, turn off the wind machine.
6. Smear some Vaseline on the camera lens.
7. Cross your arms and smize — smize as hard as you can, to forget that you're going to have to do this for the next four to eight years.