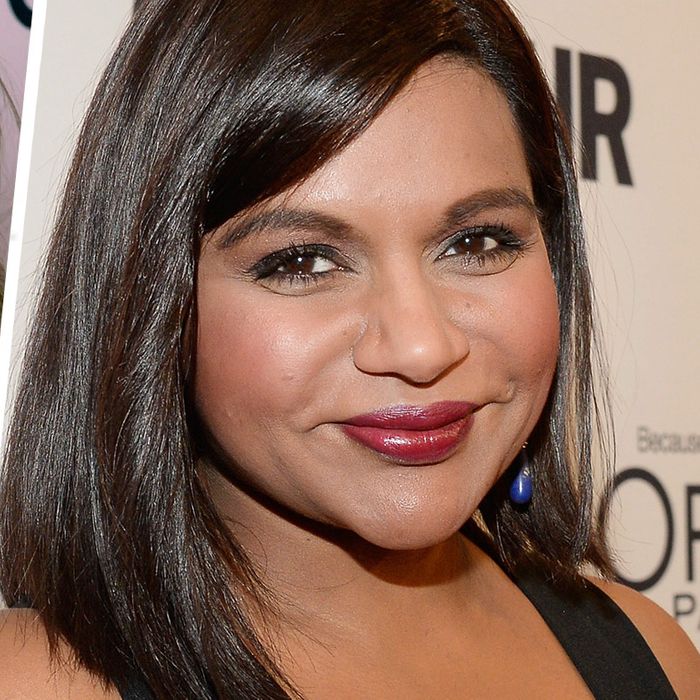 Alyssa Mastromonaco (left), Mindy Kaling (right).
Photo: Getty Images
As if Americans weren't already wistful enough for the Obama presidency, Mindy Kaling is stepping up to offer some more Barack nostalgia, optioning the memoir of former Barack Obama staffer Alyssa Mastromonaco to adapt for TV.
As Deadline reports, Kaling — the creator, showrunner, writer, producer, and star of The Mindy Project — has optioned the rights to Who Thought This Was a Good Idea?, which was published last month. Kaling is set to adapt the book for a television series, alongside 3 Arts Entertainment. Given Kaling's comedy background, we can only assume the program will be more Veep than The West Wing, especially given Deadline's synopsis of the memoir as "an unfiltered account of Mastromonaco's time at the White House putting out fires, meeting with world leaders, and occasionally winning elections."
The memoir details Mastromonaco's life, from her days bagging groceries in Rhinebeck, New York, during high school to her time in the White House. She joined then-Senator Obama's campaign in 2004, and stuck with him through Congress and two terms as president, working her way up from assistant to Obama to the White House's deputy chief of staff for operations from 2011 to 2014. She's the hero responsible for the tampon dispensers that are now located in the West Wing women's bathrooms, and now serves as president of global communications at A&E Television Networks.
Kaling and Mastromonaco were introduced by Obama back in 2012 and have stayed friends ever since, Deadline notes. Kaling sought to option Mastromonaco's memoir shortly after reading it, but the Deadline report doesn't include a timeline for when the new series may actually come to fruition.