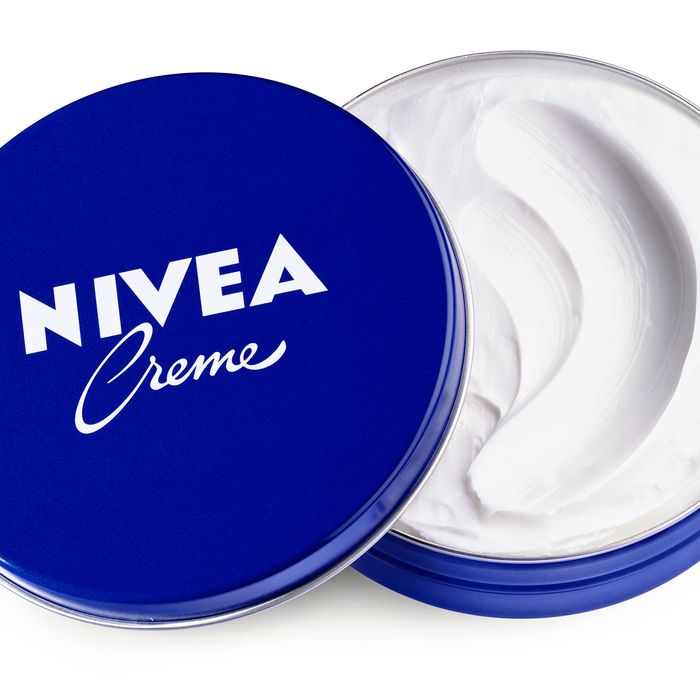 Nivea.
Photo: PLAINVIEW/Getty Images
It's not every day that deodorant becomes a rallying cry for hate groups, but these are some strange times. Last week skin-care brand Nivea released an ad on Facebook that announced "White Is Purity." Targeted at customers in the Middle East, the deodorant ad featured the towel-draped back of a woman with long, brown hair. Above the ad, the brand wrote: "Keep it clean, keep bright. Don't let anything ruin it, #Invisible."
Some commenters quickly pointed out how the ad seemed to endorse racist rhetoric. Others, alternatively, praised the wording. On Twitter, one user declared Nivea had "chosen our side" and posted an image from the campaign alongside Pepe the Frog, a cartoon that the Anti-Defamation League has classified as a hate symbol. On 4chan, a gleeful commenter wrote: "i need to buy."
The brand removed the post on Monday after Metro UK reached out to Nivea inquiring about the campaign. In a statement, Nivea told the Washington Post: "That image was inappropriate and not reflective of our values as a company. We deeply apologize for that and have removed the post. Diversity and inclusivity are crucial values of NIVEA. We take pride in creating products that promote beauty in all forms. Discrimination of any kind is simply not acceptable to us as a company, as employees, or as individuals."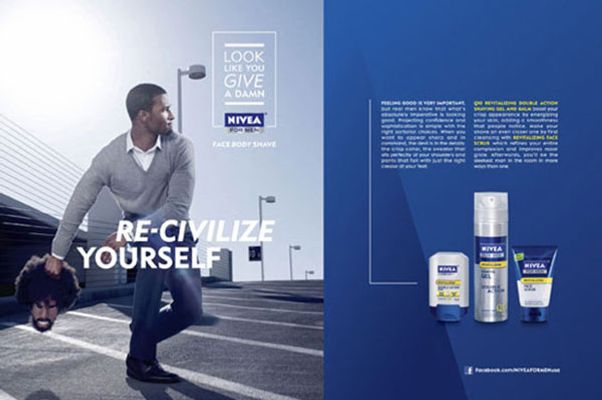 This isn't the first time Nivea has been condemned for promoting racist messaging. In 2011, the brand apologized for an advertorial in Esquire that featured a black man ripping off a Afro-adorned mask alongside the words: "Re-Civilize Yourself." Back then, Nivea emailed Adweek, writing:
"We are deeply sorry for a recent 'Re-civilized' Nivea for Men ad. This ad was inappropriate and offensive. Diversity and equal opportunity are crucial values at Beiersdorf and we do not tolerate insensitivity. It was never our intention to offend anyone and for this we are deeply sorry. This ad will never be used again. Beiersdorf, as a company, represents diversity, tolerance and equal opportunity. Direct and indirect discrimination must be ruled out in all decisions and in all areas of the company."
Hmm, sounds kind of familiar.