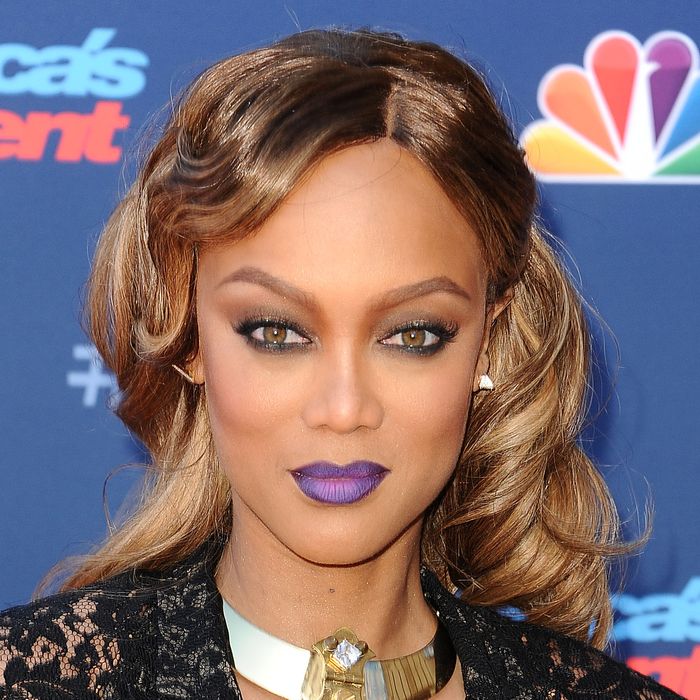 TyTy looking fierce.
Photo: Jason LaVeris/FilmMagic
There are changes afoot at America's Next Top Model. Not only is Tyra Banks returning for its 24th (!) season, but she's also getting rid of the dated rule that models must be 27 or under to enter the OG reality competition. She made the announcement Saturday on Instagram and encouraged any U.S. citizen over 18 to enter.

"You know I've stood for diverse beauty and erasing cookie-cutters when it comes to what is deemed beautiful. There have been 23 cycles of America's Next Top Model and every single cycle, we say, you have to be 27 years old or younger. Know what I hear all the time? 'Tyra, come on! Why have an age limit?' So you know what? I'm taking that age limit off. You want to audition for America's Next Top Model? I don't care how old you are, honey, you just need to know how to smize and be open to learning how to work the runway like a supermodel," TyTy declared.

If anything, the number of older models working the runway and starring in ad campaigns these days prove everyone's got to get with the times and get over ageism.