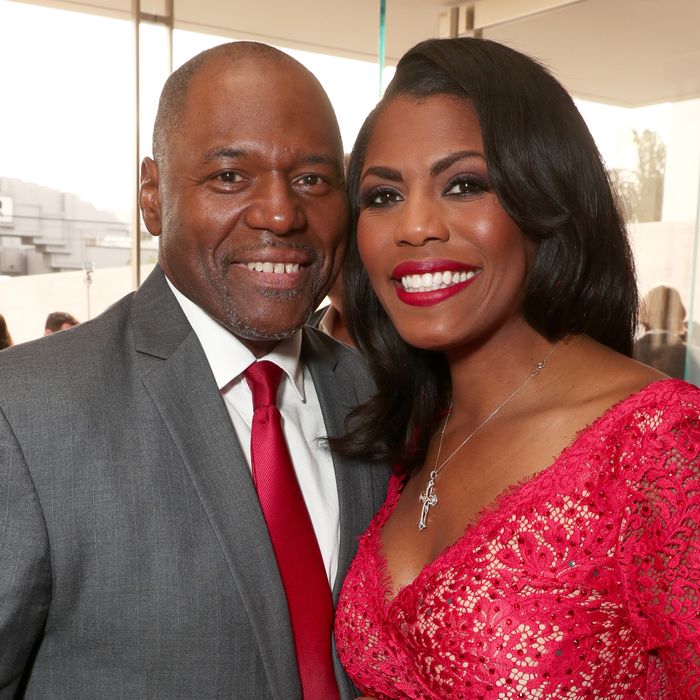 Pastor John Allen Newman and Omarosa Manigault.
Photo: Todd Williamson/Getty Images for The Hollywood Reporter
Former Apprentice villain turned White House staffer Omarosa Manigault got married Saturday to Pastor John Allen Newman at none other than Donald Trump's D.C. hotel. Manigault was originally going to get hitched on March 25 in Jacksonville, Florida, but she had to reschedule after receiving death threats.
Manigault is appearing on an episode of Say Yes to the Dress this season, and according to Deadline, her episode will air on Saturday as well. Synergy! Based on the clip TLC released, she is wearing the dress she said yes to — for free, according to one source.
Deadline reports:
Among those White House financial disclosures detailing personal finances of about 180 senior staffers is a statement that Omarosa "received a wedding package which included a wedding dress, custom veil, and accessories with an estimated value of $25,000 in exchange for appearance on TLC's Say Yes to the Dress.