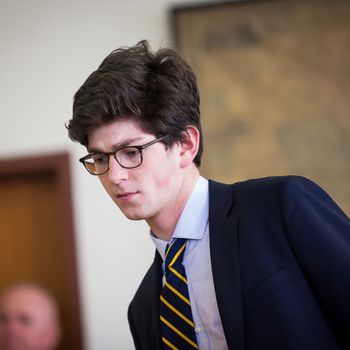 Owen Labrie.
Photo: Elizabeth Frantz/AP
A New Hampshire judge on Wednesday denied former prep-school student Owen Labrie's bid for a new trial, rejecting claims he received ineffectual representation in his sexual-assault trial, the Associated Press reports.
Labrie was sentenced to one year in prison in 2015 after he was convicted of felony computer abuse and four misdemeanor charges of sexual assault in a high-profile case involving the alleged assault of a female classmate at the prestigious St. Paul's School. Labrie had requested a new trial, claiming his attorneys mishandled his suit by failing to challenge the felony charge, the AP reports. Labrie still has a separate appeal pending before the state's highest court.