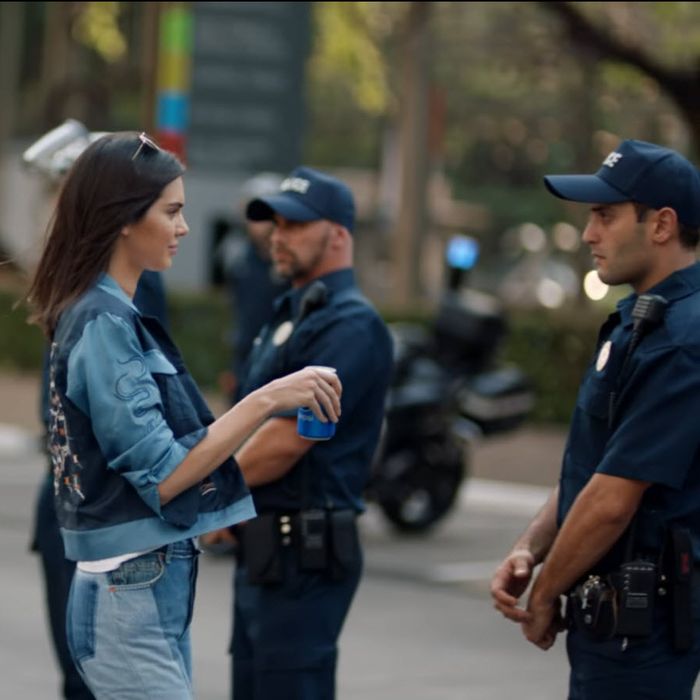 On Tuesday, Pepsi released a two-and-a-half-minute ad full of protest imagery that culminates in Kendall Jenner approaching a row of cops and handing one a can of soda. It was widely criticized for being tone-deaf — though, as of Wednesday morning, Pepsi stuck by their choice, saying, "This is a global ad that reflects people from different walks of life coming together in a spirit of harmony, and we think that's an important message to convey." A few hours later, that tune has changed, with Pepsi announcing that they will be pulling the ad in question.
Their statement reads:
Pepsi was trying to project a global message of unity, peace and understanding. Clearly we missed the mark, and we apologize. We did not intend to make light of any serious issue. We are removing the content and halting any further rollout. We also apologize for putting Kendall Jenner in this position.
The Cut will update this story as more information becomes available.