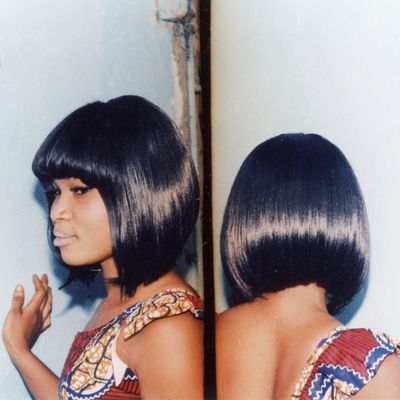 Danielle Babou, Abidjan, Cote d'Ivoire, 2014.
Photo: Emilie Regnier
Canadian-Haitian photographer Émilie Régnier focuses on the influence of African fashion and beauty on Western culture. Her photography series Leopard and Hair are now on view at the Bronx Documentary Center in the exhibition "From Mobutu to Beyoncé," which explores the synergy between African styles and Western trends in Europe and the U.S. The exhibition's title alludes to Mobutu Sese Seko, the late dictator of what is now the Democratic Republic of the Congo, who was regularly photographed wearing a leopard-print hat.

In Leopard, Régnier photographed the many ways leopard prints are worn all over the world, from Dakar to Johannesburg to small-town Texas. The idea came to her while she was photographing a Parisian woman wearing a leopard-print boubou, a traditional West African wide-sleeved robe. "This encounter with the leopard [print] made me reflect on photographs taken during the colonial era, portraits of African kings wearing leopard," Régnier said. "The universality of this motif appeared as a language to decrypt through my lens, and I started to explore its history and its symbolism."
In the second series titled Hair, Régnier documented hairstyles in Côte d'Ivoire, a fashion capital in West Africa, where she said many women look to American pop stars for beauty inspiration. "Beyoncé and Rihanna, the figures of references for all the women I photographed, are somehow reflective of our mixed society, [allowing] us to refer to a new criteria of beauty," she explained. She said she hopes the exhibition will capture the unity between African and Western styles. "I want [people] to realize we have much more in common than we think, despite different social and economic or religious backgrounds."
"From Mobutu to Beyoncé" is on view until June 4 at the Bronx Documentary Center.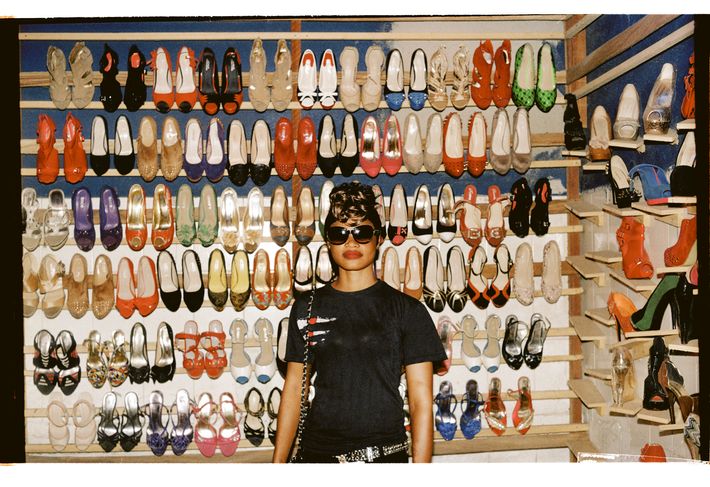 Unknown, Abidjan, 2014.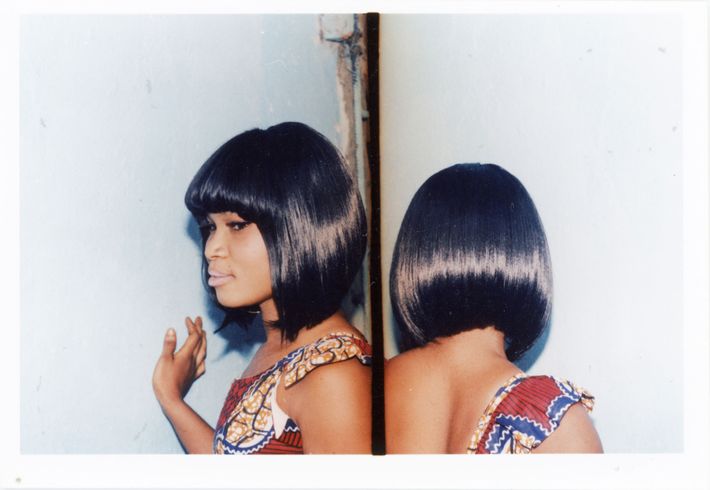 Danielle Babou, Abidjan, Cote d'Ivoire, 2014.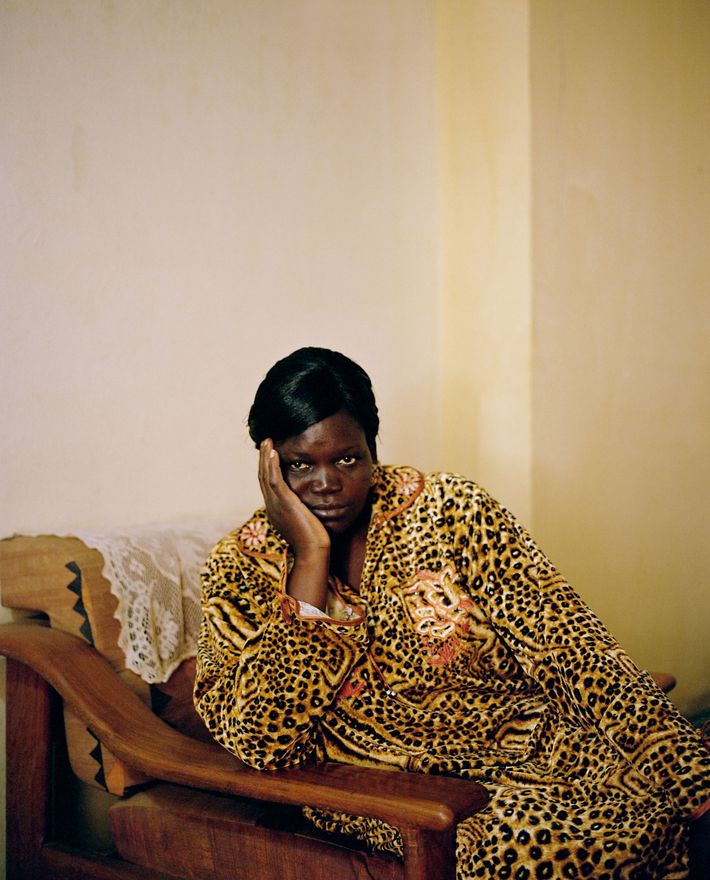 Madame Faye, Dakar, Senegal, 2015.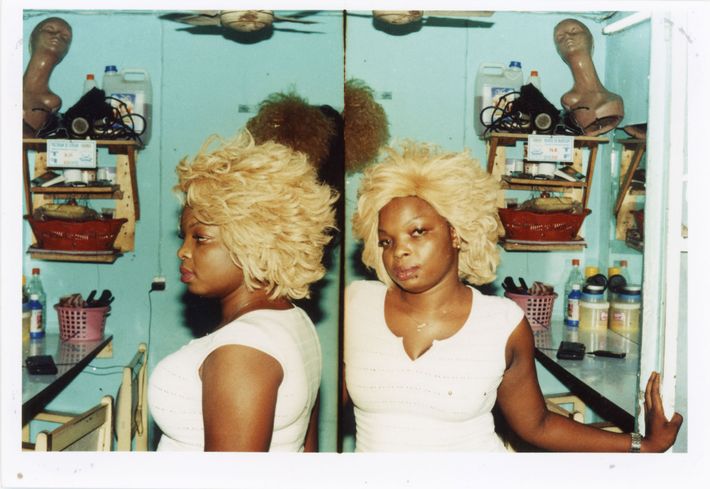 Brigitte Adjoua, Abidjan, Cote d'Ivoire, 2014.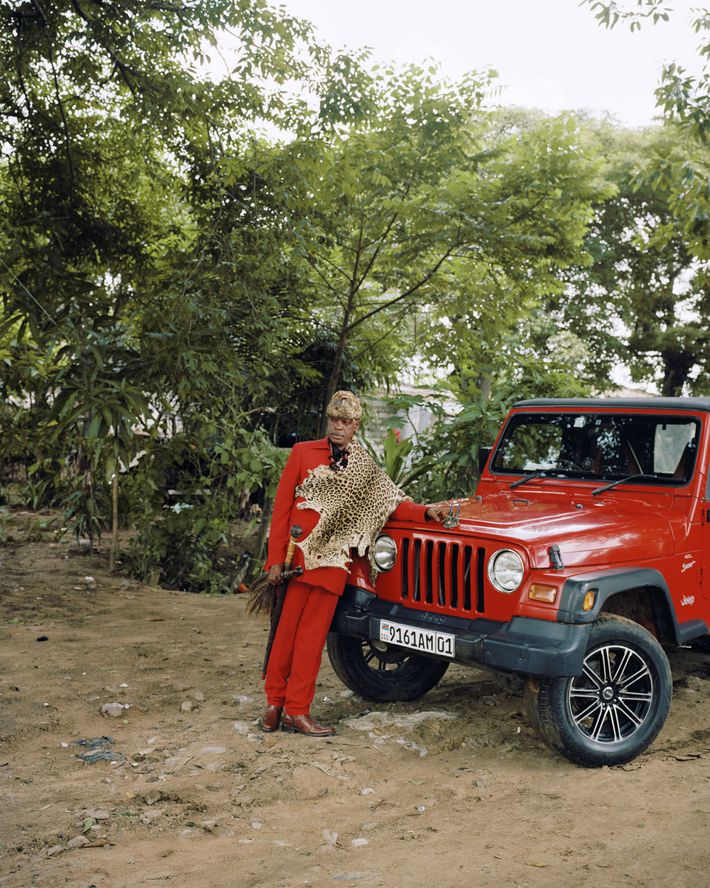 Chief Matadikibala, Kinshasa, Congo (DRC), 2015.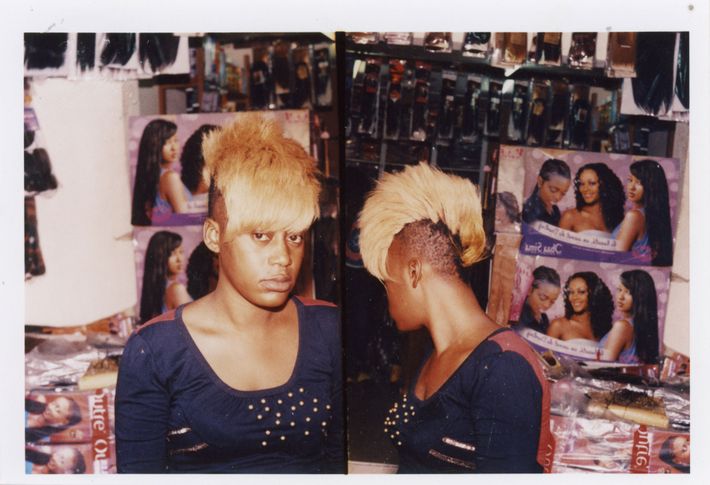 Annie Camara, Abidjan, Cote d'Ivoire, 2014.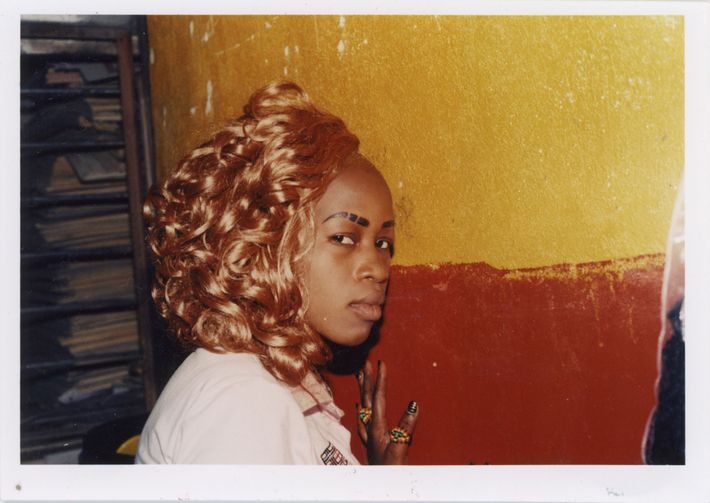 Abiba Yalupé, Abidjan, Cote d'Ivoire, 2014.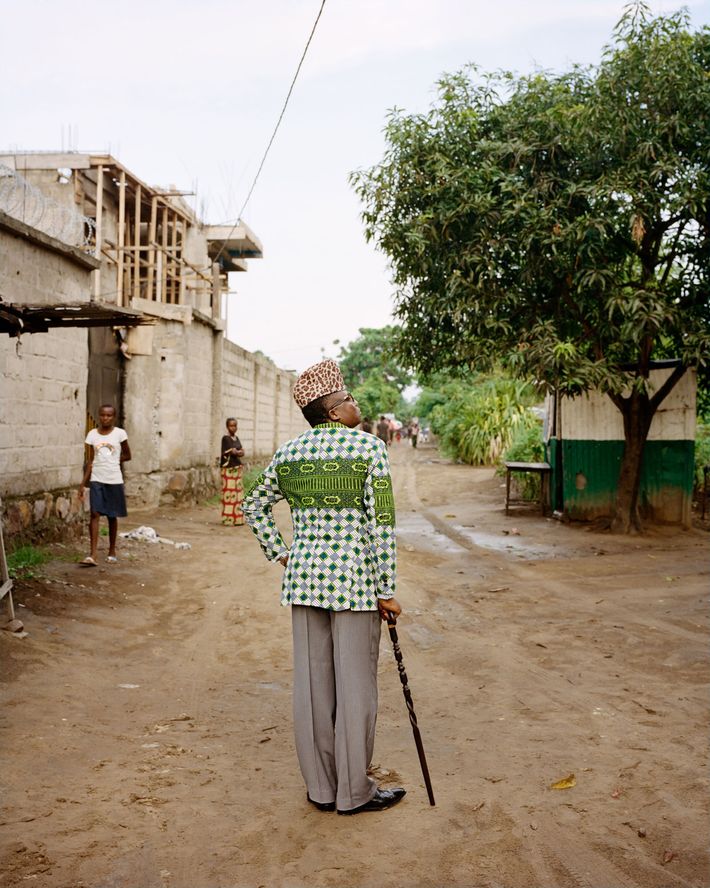 Samuel Weidi aka General Mobutu, Kinshasa, Congo (DRC), 2015.