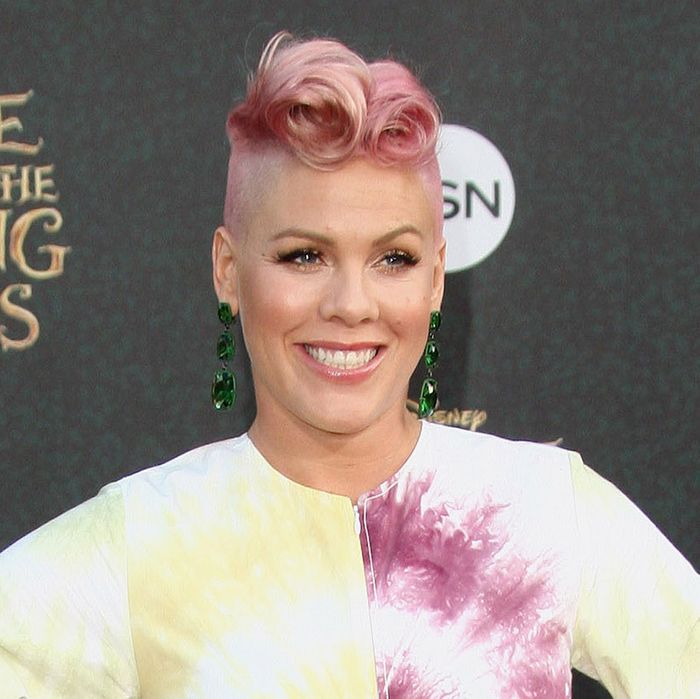 Pink is feeling herself.
Photo: Tommaso Boddi/WireImage
Social media can be tough on the old ego, especially if you follow a lot of folks whose lives are nothing short of perfectly curated. Pink, who had a second child in late December, is here to tell you what's up. Instead of shilling the latest sketchy weight-loss supplement or revenge-body workout, the pop star posted a gym selfie Saturday with a body-positive message for fans.
"Would you believe I'm 160 pounds and 5'3"? By 'regular standards' that makes me obese. I know I'm not at my goal or anywhere near it after Baby 2 but dammit I don't feel obese. The only thing I'm feeling is myself. Stay off that scale ladies!"