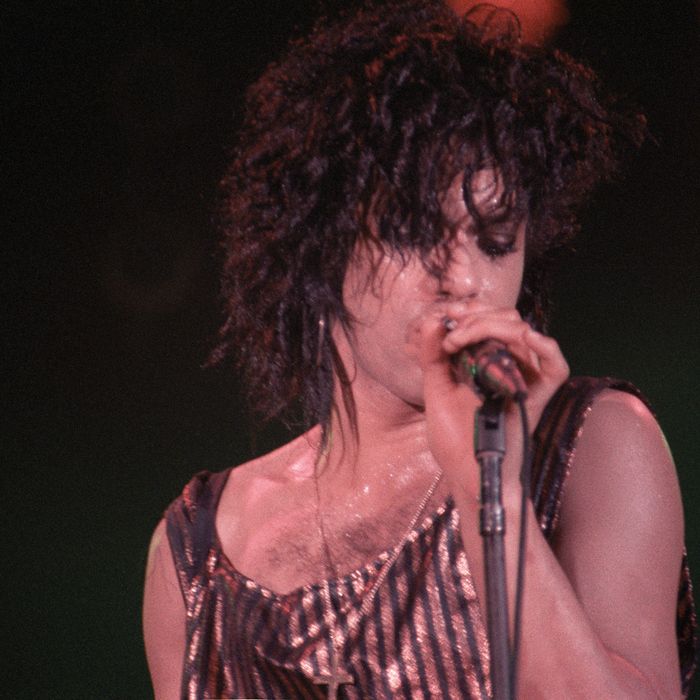 Prince during his 1999 tour.
Photo: Jim Steinfeldt/Getty Images
There can never be enough Prince stories dotting our cultural topography, and here's another good one. Speaking to a local news station in Minneapolis, Kim Berry, Prince's hairstylist for nearly 30 years, recalled that after his 1999 tour, the singer asked for a massive haircut. Berry was confused. It had taken quite a while for Prince to grow out his hair — a big chop seemed counterintuitive. But Prince being Prince delivered his reasoning with unparalleled clarity: "No, I just want it because it looks good playing the guitar," he said. "But I'm over it."
We lost a great man last April.