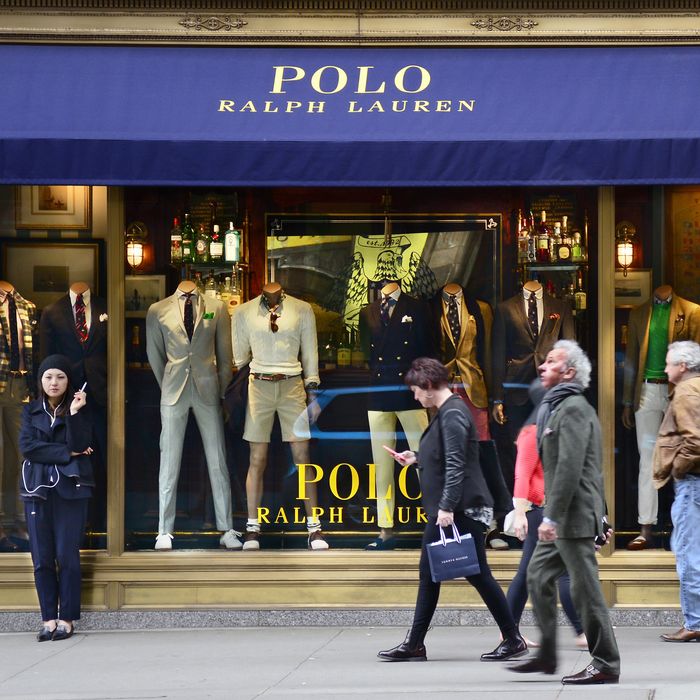 Ralph Lauren's Fifth Avenue Polo store.
Photo: Robert Alexander/Getty Images
Ralph Lauren is making some changes. According to Women's Wear Daily, the brand is closing its Polo store on Fifth Avenue, and it will also be making cuts to its corporate workforce. Both actions are part of the company's "Way Forward Plan," devised by departing CEO Stefan Larsson.

Finding that more and more of its customers are shopping online, the company will transition to a new digital platform. In a statement, they added that they intend to "explore new retail concepts, including Ralph's Coffee" — its in-store café/bookstore concept — "and develop new store formats that connect the brand to loyal and new customers." Last year, BoF reported that the company was losing ground with its core demographic of preppy dressers, so this seems like it may be a way to reach out to them.