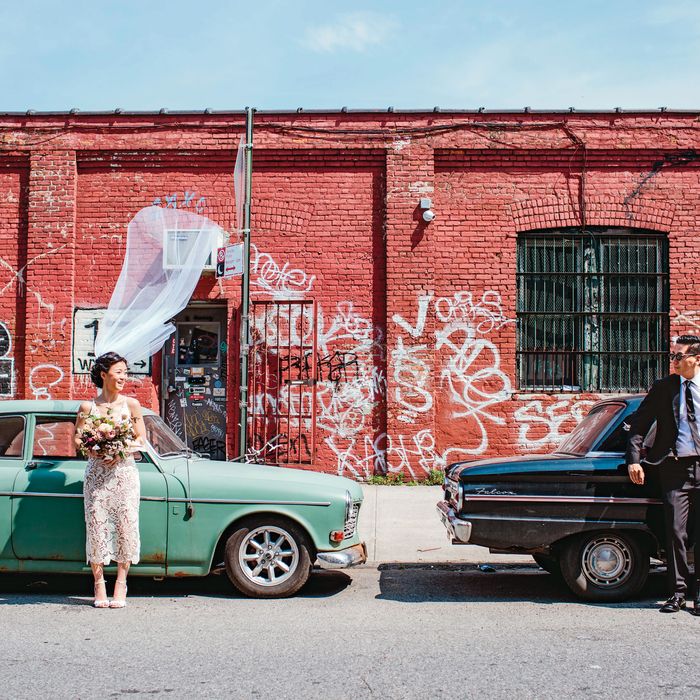 Sylvie Kim and Kevin Li.
Photo: Les Loups for the Wedding Artists Collective
The road to marriage was a treacherous one for Sylvie Kim, 32, and Kevin Li, 37. After they had dated for three years, Kevin, a creative director, proposed to Sylvie, a graphic designer, after a four-hour hike in upstate New York. "As we got up there, my shorts started to rip, but when I knelt down to propose, they completely split," he says. "I'm half crying and half laughing," Sylvie recalls. The torn shorts are now framed in their home. They debated many venues for their wedding and finally settled on several: a morning ceremony at City Hall with their families, lunch at Numero 28 Pizzeria in the West Village, then naps (and a photo session), followed by dinner at the Beatrice Inn for 77 people and an after-party at the Django. "We ended up sacrificing our guest list so we could have amazing wine and food," Sylvie says. And she got three wedding dresses out of the deal. "I was looking at dresses for a few months almost every day," she says. "My City Hall dress was on the rack on the last day of a Nikki Chasin sample sale. It was perfect — it even had pockets!"
The Details
Dresses: Nikki Chasin, Dress the Population, Jill Jill Stuart
Suit: The Black Tux
Flowers: Designs by Ahn
Hair and Makeup: Natalie Le
Photo Booth: The Bosco
Photographs: Les Loups for the Wedding Artists Collective
*This article appears in the summer 2017 issue of New York Weddings.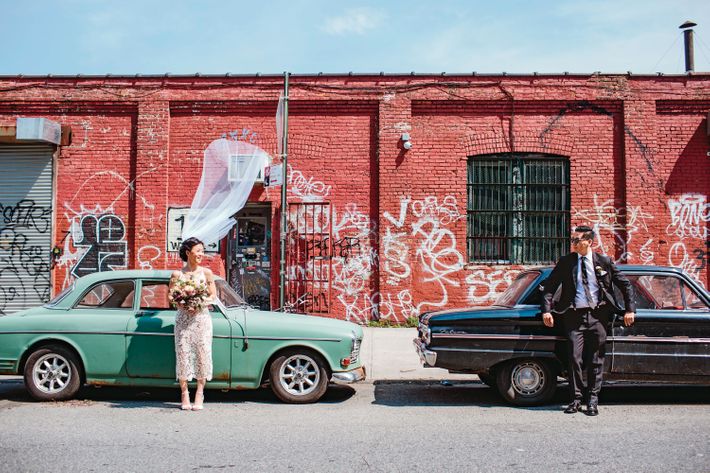 Sylvie Kim and Kevin Li.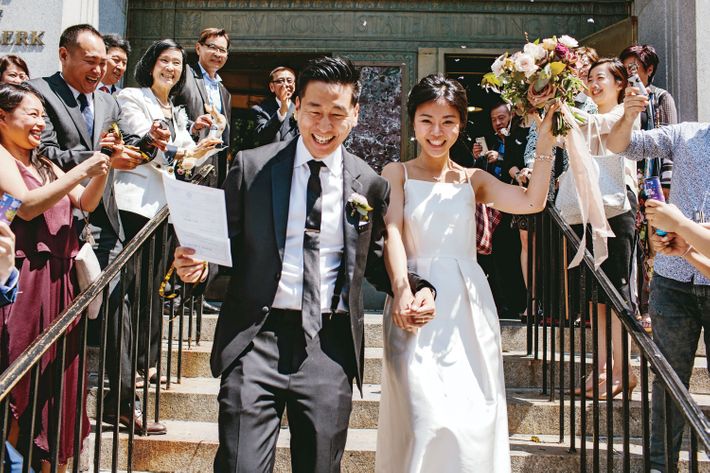 "Once we got to City Hall, our friends were waiting for us. We got a round of applause," Kevin says.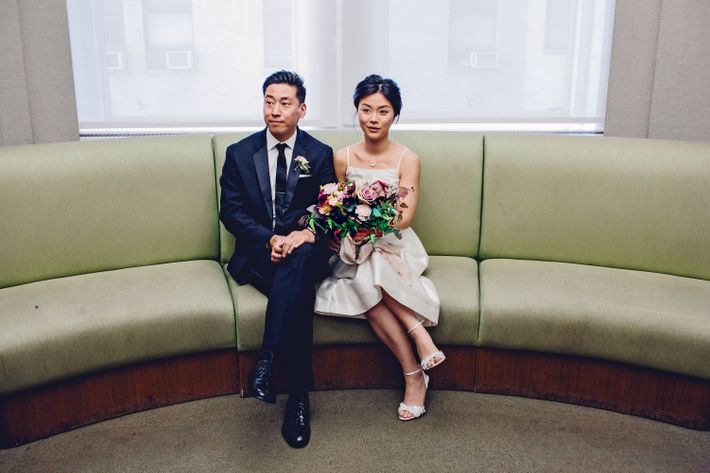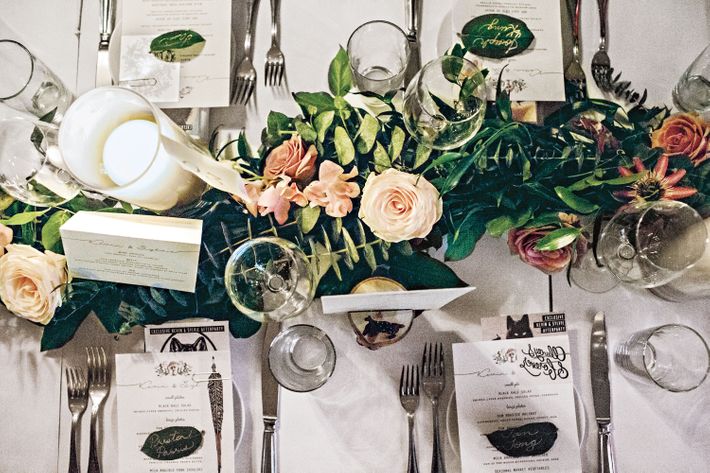 The Beatrice Inn.