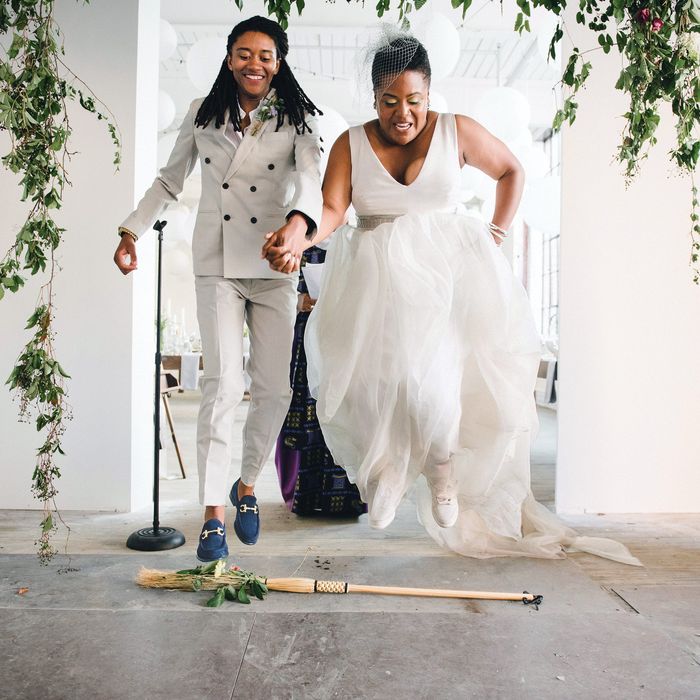 Vanessa Agard-Jones and Shayla Sellars
Photo: Hudson River Photographer
"We came up with a wedding mission statement: We wanted everyone to feel welcome, and we didn't want to start our marriage in deep debt," says Vanessa Agard-Jones, 37, an anthropology professor. She and Shayla Sellars, 33, a real-estate investor, tried to figure out how they could get married at their house in Newburgh, but they ultimately chose Atlas Studios, a co-working space nearby where Shayla keeps her office. For décor, the couple bought 200 paper lanterns. Vanessa adds, "I collect little glass bottles, and we put those down too." They also asked their 90 guests to wear gray or silver for cohesive photos. After a first dance to Anita Baker's "It's Been You," friends and family stormed the dance floor. The party continued back at the couple's house, where their siblings engaged in a floorboard-rattling step battle. "There were a lot of relationships popping off from that after-party," Shayla says, laughing. "I thought people would get along, but not like this."
The Details
Dress: Carol Hannah
Suit: Kris Harring
DJ: DJ Rimarkable
Catering: Fresh Company
Cake: Elise Toy
Flowers: Diana Mae Flowers
Coordinator: Sage Newkirk at Hudson Valley Ceremonies
Photographs: Hudson River Photographer
*This article appears in the summer 2017 issue of New York Weddings.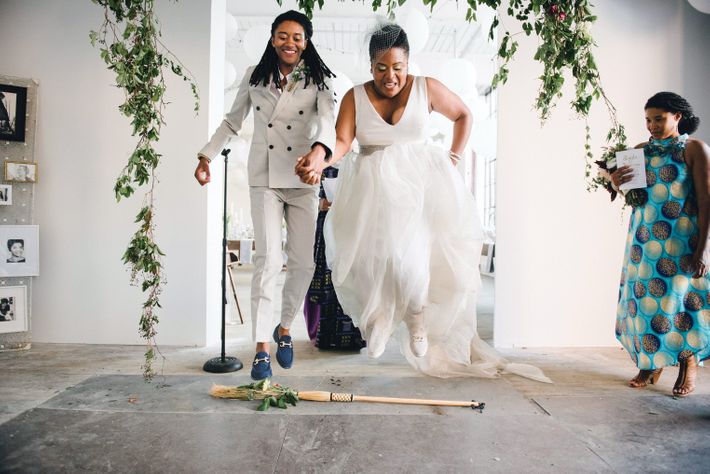 Vanessa Agard-Jones and Shayla Sellars.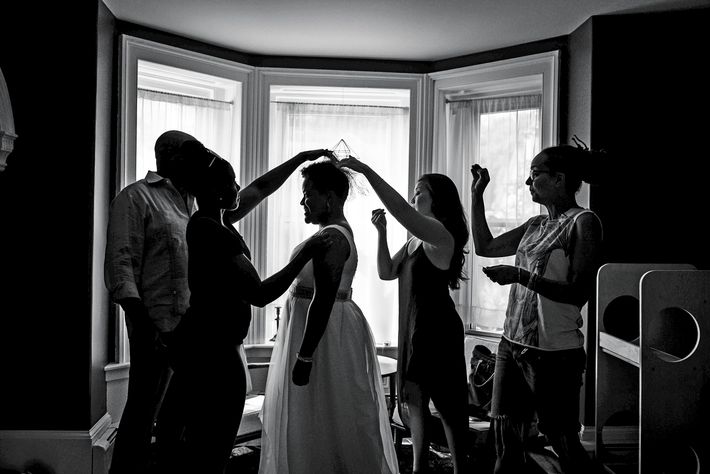 Dress by Carol Hannah.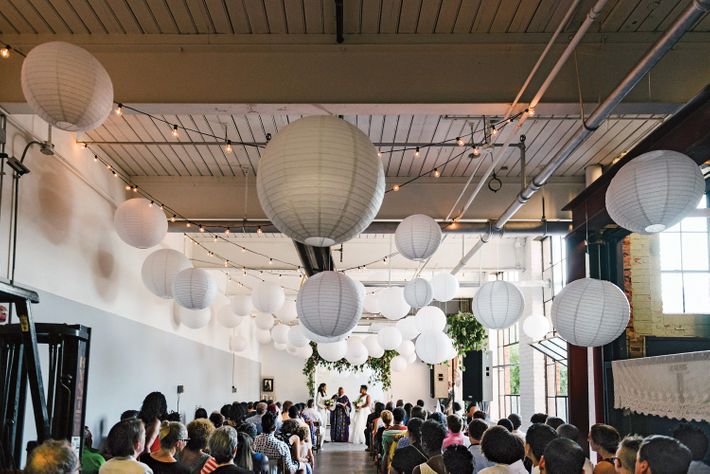 Atlas Studios in Newburgh, New York.
Elise Toy designed the cake.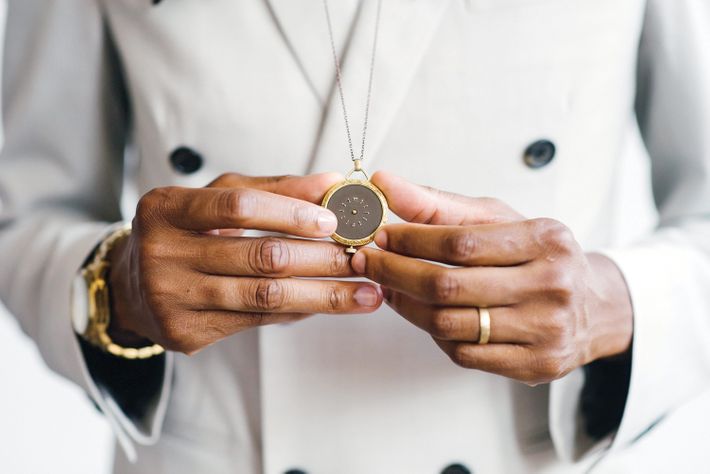 Suit by Kris Harring.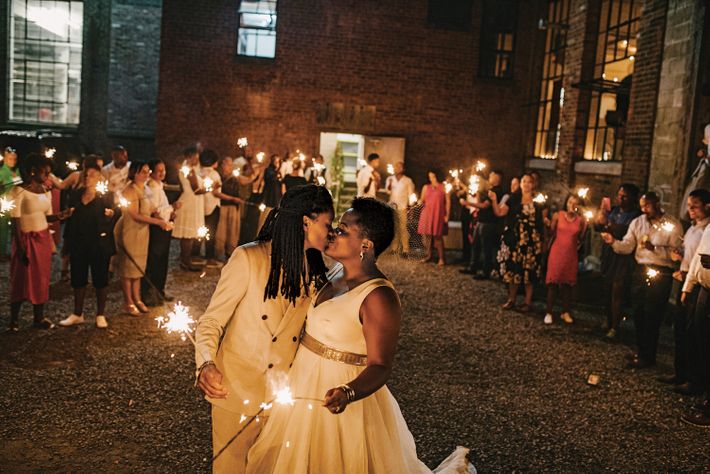 "I wanted a big party, where people could be dressed in something a little nice but they wouldn't have to go all out," Shayla says.