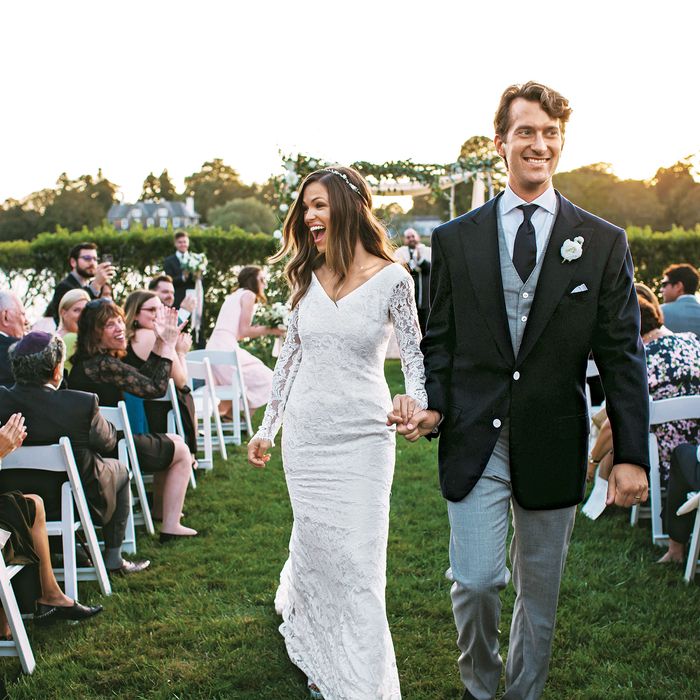 Jena and Tommy Wolfe.
Photo: Les Loups
When Tommy Wolfe, 31, first met his wife, Jena, 29, it was in passing nearly a decade ago, and she was dating someone else. "Even though we only met one night years before, I thought of her a couple of times since then," he remembers. "I didn't even know her name, but I was struck." They were "inseparable" from the moment they reconnected, says Jena. Following a proposal in the south of France, the creative couple (she's in digital marketing and design; he's a furniture designer and sculptor) compiled a deck to distribute to their vendors, outlining an unfussy, organic aesthetic — which extended from the location at Tommy's family house to the "muted, understated" blooms by Peartree Flowers. "People were crazy about the flowers," Jena says. When the 140 guests reached their seats, they found name cards and menus Tommy had written by hand (he also inked each invite individually, from envelope to RSVP), followed by comfort food from Fig & Pig Catering. The focus was on dancing, so "we broke it up so that after cocktail hour there was a dance set right away. Then first course, then dance set, and so on," Jena says. The father of the groom, writer Tom Wolfe, gave a quick speech but kept it low-key by not wearing his signature white suit. "I think he was aware of not stealing the show," Tommy says. "He wanted to let the bride wear white on this occasion."
The Details
Dress: Theia
Suit: Custom by Vincent Nicolosi and Beth Neville Evans
DJ: Chances With Wolves
Cake: Sweethaus
Hair and Makeup: Rachael Gray
Photographs: Les Loups
*This article appears in the summer 2017 issue of New York Weddings.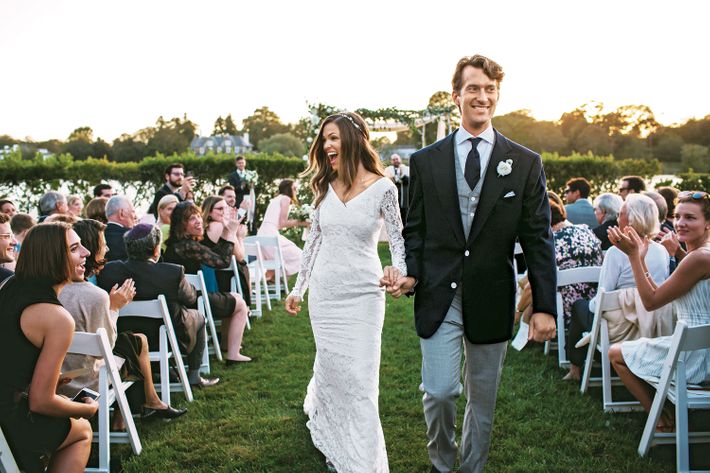 Jena and Tommy Wolfe in Southampton, New York.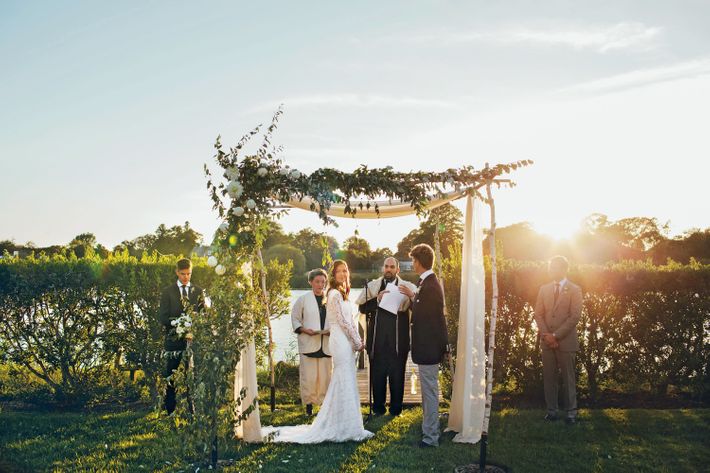 Dress by Theia. Custom suit by Vincent Nicolosi and Beth Neville Evans.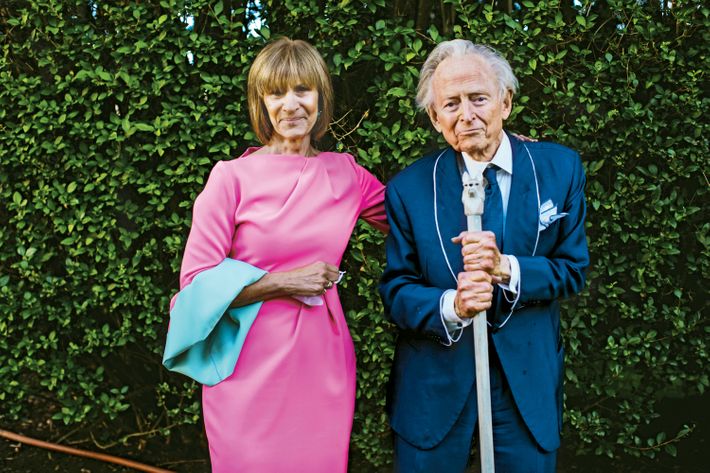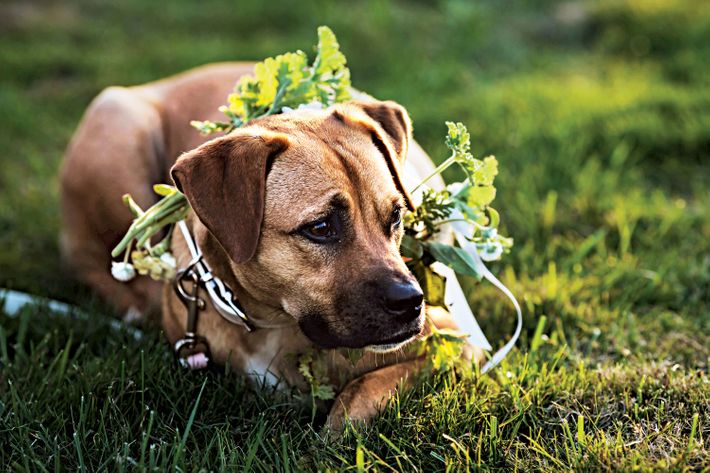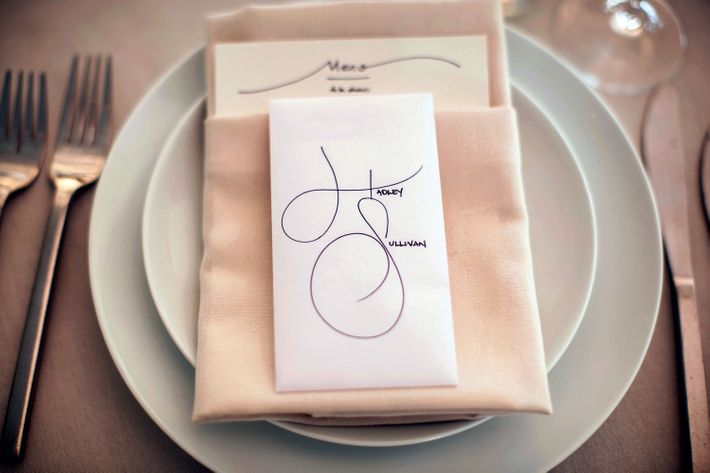 "I'm the person to say, 'I can do that myself instead of paying someone else,' " Tommy says of hand-lettering every piece of stationery.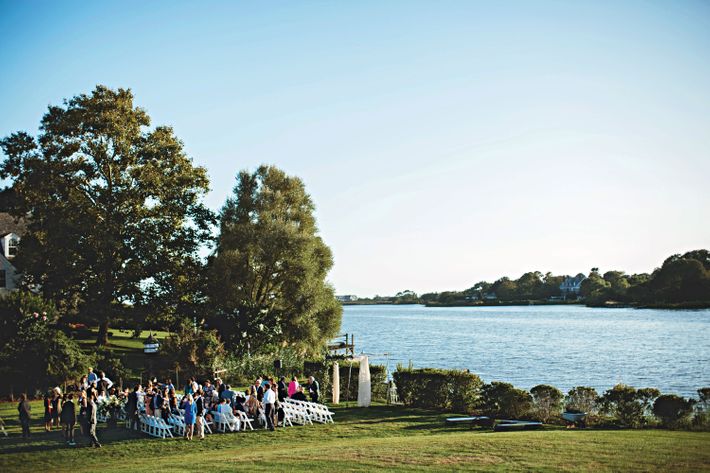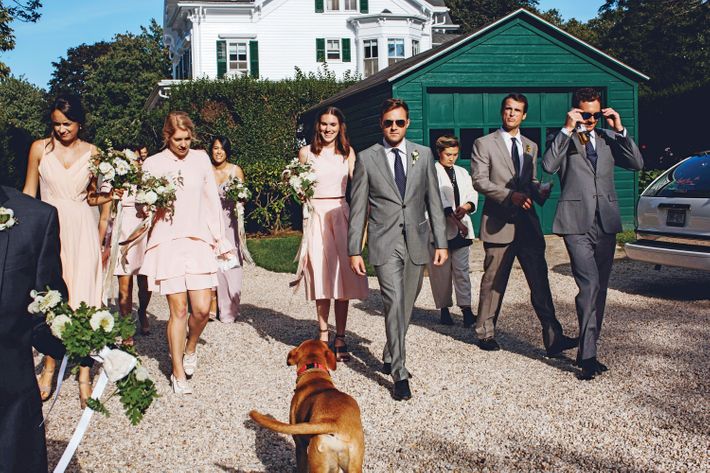 "All the groomsmen went surfing that morning," Tommy says. "When the bridesmaids got to the reception, my hair was still wet."