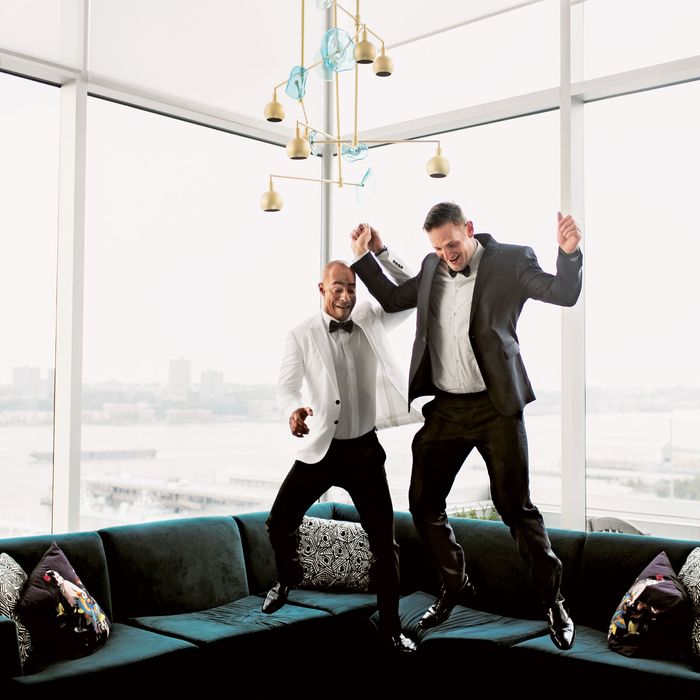 Mark Hannan and Julio Neves
Photo: Unique Lapin Photography
Mark Hannan, 36, is from Belfast, and Julio Neves, 42, is from São Paulo. They live in London and got engaged in the Maldives. But "we knew we didn't want the wedding in London. We wanted an excuse to not have to invite anyone but our close friends," says Mark, an account manager. "New York is the first place we spent Christmas together, and it was the first time I knew I was going to spend the rest of my life with him." They exchanged vows in Central Park in front of 35 guests, then took the elevator to the top floor at Ink48. "Mark is the planner, I'm the vision person," says Julio, a director at Expedia. "So I said to him, 'It has to be a rooftop. We have to be able to see New York.' " Julio then worked with Ink48's event manager to plan flowers (tall white orchids) and food (peekytoe-crab salad and duck breast). "It was just chilled out, all you can eat and drink, which I think the hotel regretted because we had so many Irish guests," Mark says.
The Details
Suits: Emporio Armani (on Mark); Armani (on Julio)
Shoes: Prada (both)
Cake: Lael Cakes
Flowers: Starbright Floral
Rings: Tiffany & Co.
Photographs: Unique Lapin Photography
*This article appears in the summer 2017 issue of New York Weddings.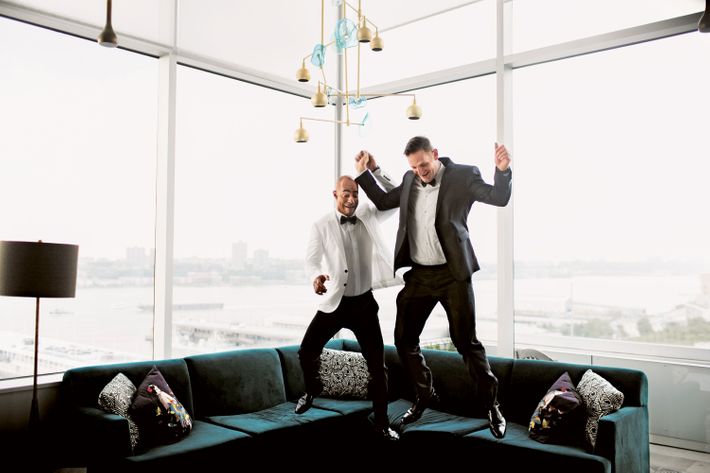 Mark Hannan and Julio Neves.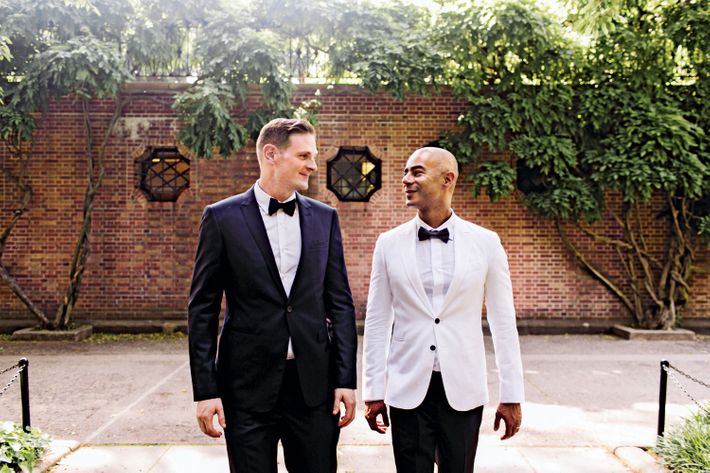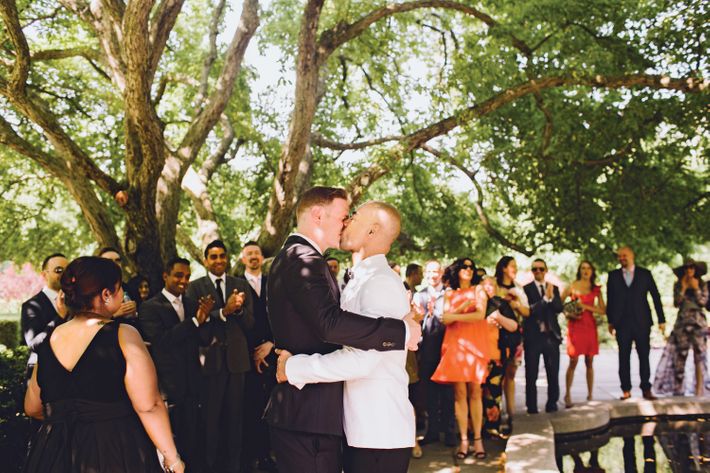 Conservatory Garden in Central Park.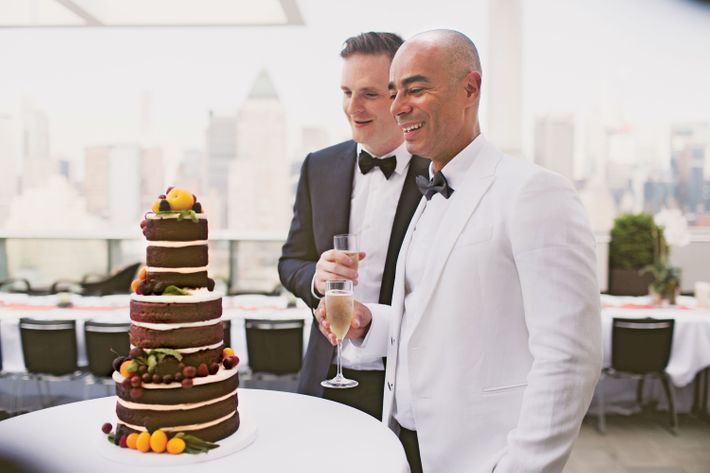 Ink48 Hotel.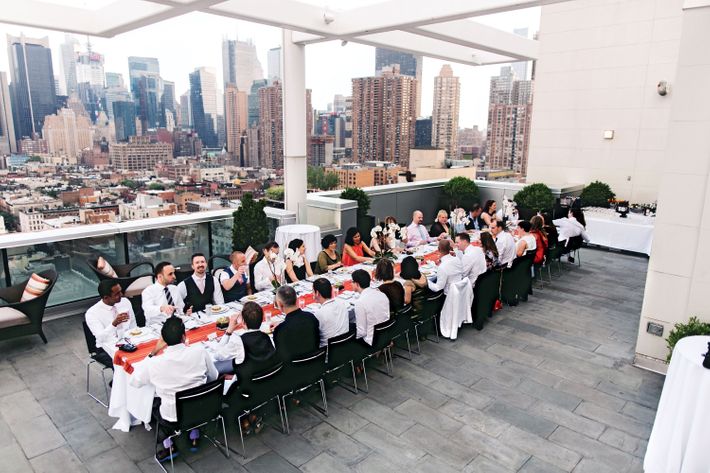 "When we sat down for dinner, the fire alarm went off. Some guests thought strippers were coming. We were like, 'I don't know what kind of wedding you think this is,' " Mark says.