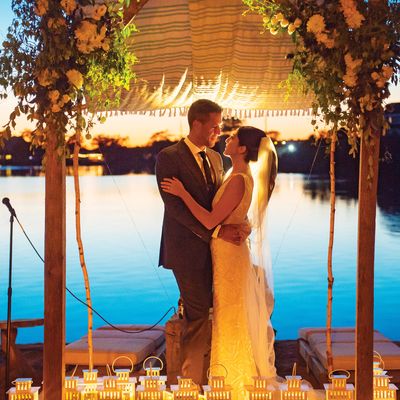 Remy and Brett Glassman.
Photo: A Day of Bliss Photography
Remy Glassman, 32, a designer at Aerie, spent her childhood summers on Fire Island and wanted to get married there. "We're beach people. But Fire Island is not conducive to this kind of thing," she admits. "Montauk felt the most like Fire Island, with that laid-back surfer vibe." The colorful Surf Lodge, with its driftwood art and surfboard décor, created a festive atmosphere. "The biggest priority was having a party, not a wedding," says Brett, 45, a financial adviser. The layout of the Surf Lodge, with multiple bars and seating areas, along with a sand pit, allowed their 250 guests to bounce around informally between a buffet dinner and dancing to a reggae band and DJ. At one point, the couple re-created the Dirty Dancing lift on the dance floor. "I wanted everyone to feel like whatever they wanted to make of the night, they had an outlet," Remy says. "I was on the dance floor the entire night. I told people, 'Come say hi to me, I will be dancing.' "
The Details
Dress: Lihi Hod
Suit: Suitsupply
Reggae Band: Soul Junkies
DJ: DJ Neza
Planner: Fran Jackowitz Events
Hair and Makeup: Glamsquad
Videography: Eric Nelson Duran
Photographs: A Day of Bliss Photography
*This article appears in the summer 2017 issue of New York Weddings.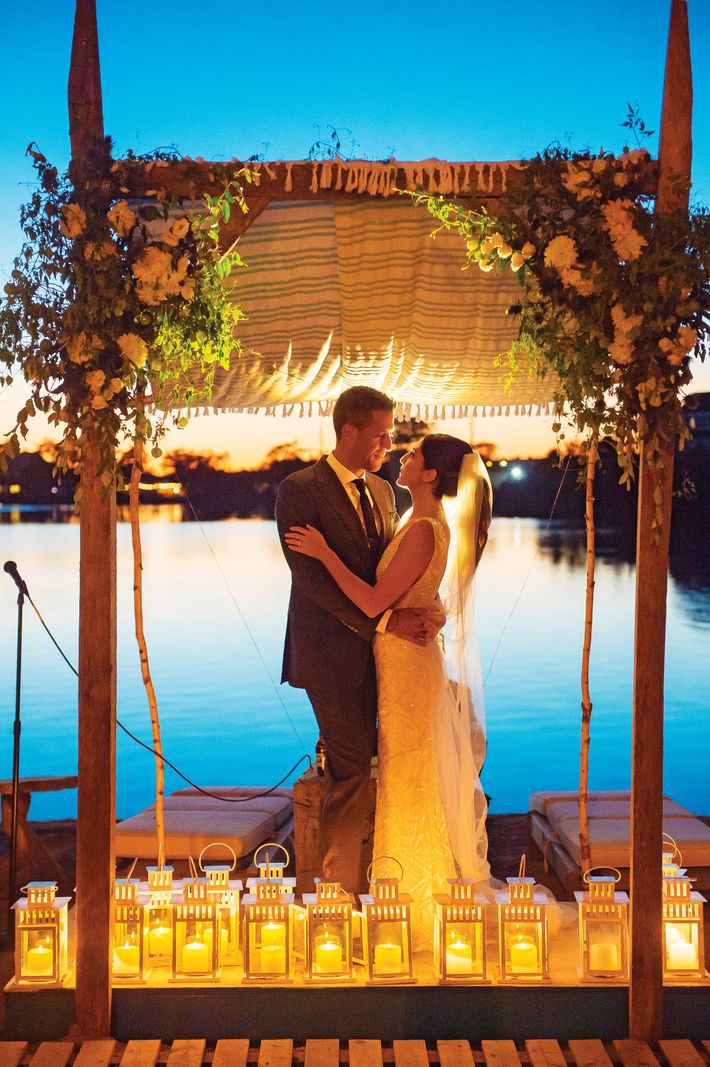 Remy and Brett Glassman.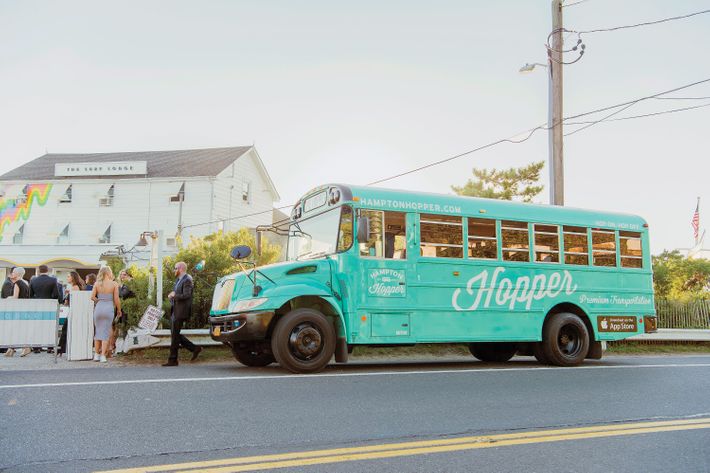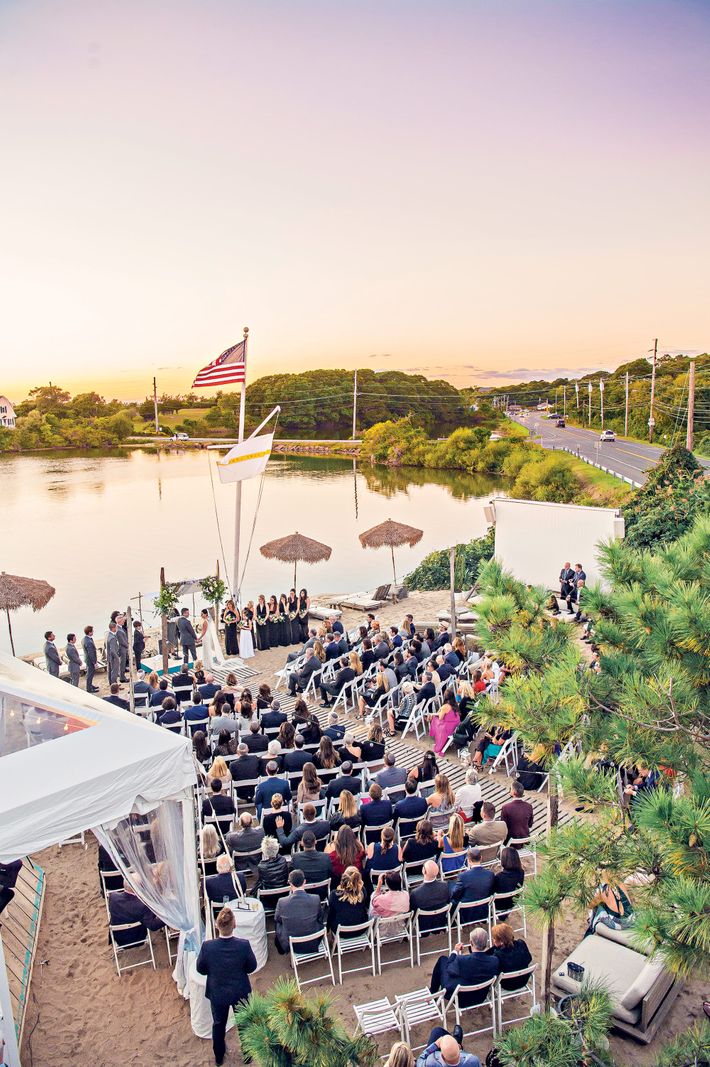 "Walking down the aisle was a party," Brett says. "People were cheering on the groomsmen and bridesmaids."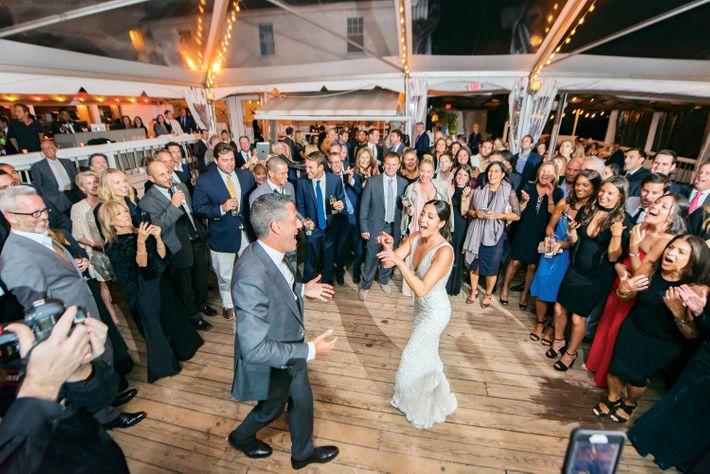 The Surf Lodge in Montauk, New York.