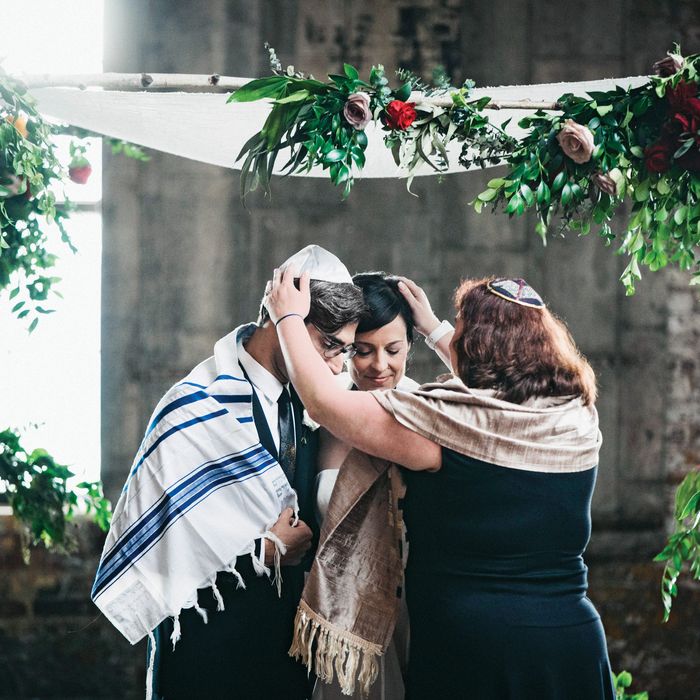 Erin and Brian Chase.
Photo: Khaki Bedford Photography
They met at a yoga class, and it was in a yoga pose that Brian Chase, 39, proposed to Erin, 39. "He was doing a backbend, and I was helping. When he came up to stand, he had a note in his mouth," says Erin, a dentist. The most complicated part of the planning process was wrangling the music; as the drummer of Yeah Yeah Yeahs, Brian had a guest list featuring a who's who of local rockers. Imaad Wasif played "Let's Stay Together" for their first dance, followed by a set from jazz composers John Zorn, Ikue Mori, and Susie Ibarra. A bagpiper performed the Star Wars theme as the couple recessed. Of course, Brian couldn't resist performing with his bandmates Karen O and Nick Zinner. "But I was told to keep my performing to a minimum," he says. "I was there for Erin."
The Details:
Dress: Veka Bridal
Suit: Lanvin
Tie: Title of Work by Jonathan Meizler
Catering: Five Spice
Cake: Momofuku Milk Bar
Rings: Satomi Kawakita
Photographs: Khaki Bedford Photography
*This article appears in the summer 2017 issue of New York Weddings.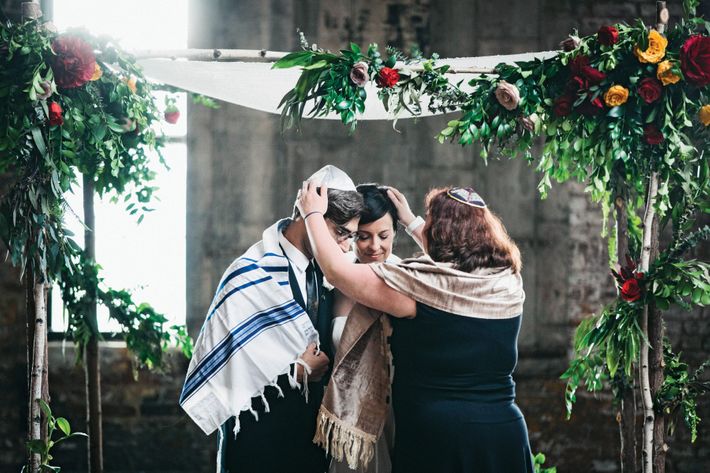 Erin and Brian Chase.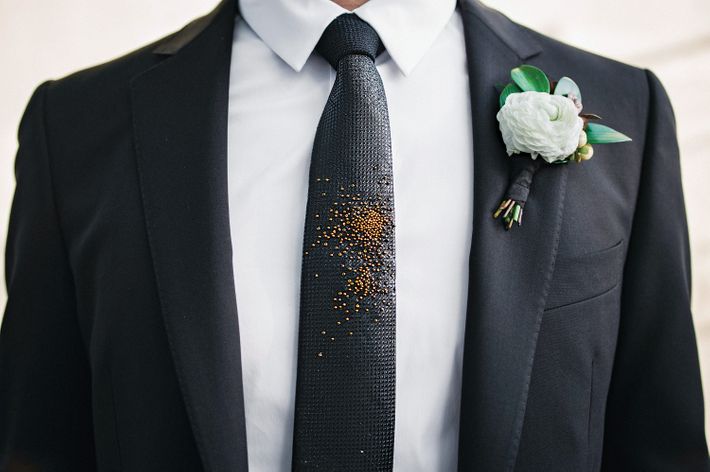 Suit by Lanvin.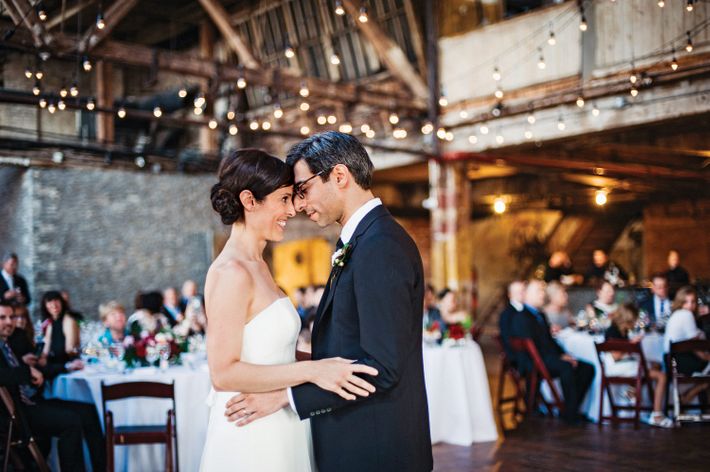 Greenpoint Loft.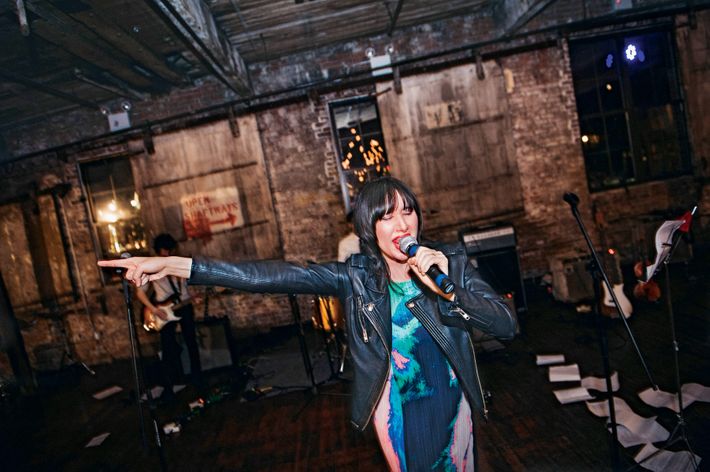 Karen O.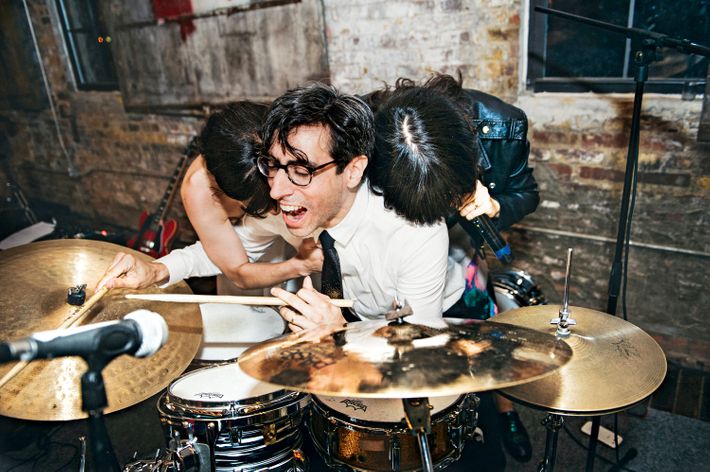 "There was Brian's music crowd with my friends mixed, and the dental people with yoga people, plus family," Erin says.