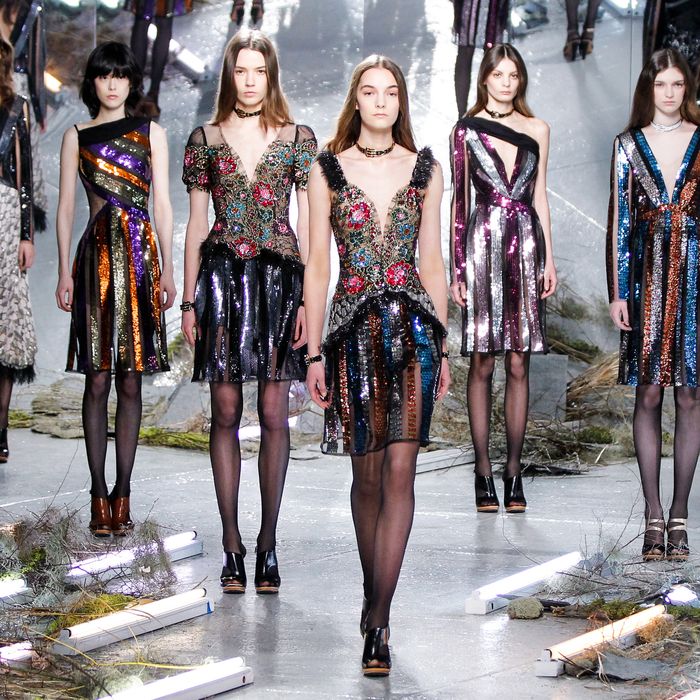 Runway at Rodarte FW 15.
Photo: Thomas Concordia/WireImage
The National Museum of Women in the Arts is planning a Rodarte fashion exhibit — their first focusing on fashion, Women's Wear Daily reports. Perfect timing. Who couldn't use some escapism in Washington these days?
The luxury brand, known for their ethereal-punk look, was chosen for their unorthodox approach to clothesmaking. "They work a lot like artists in the sense that they're almost artisanal in the way they produce their work; they somewhat go against the grain of having a really huge schedule of shows," Director of NMWA, Susan Fisher Sterling, told WWD.
The exhibition, opening in the Fall of 2018, will serve as the grand finale to the museum's 30th anniversary celebration. While we wait, click through to see the Rodarte's latest collection of lace, fur, and fringe.