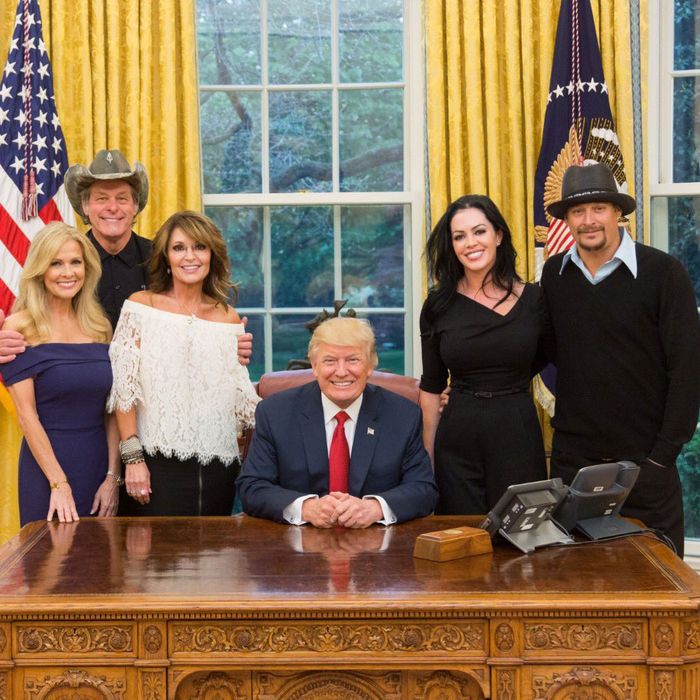 There've been plenty of photos taken in the Oval Office since the Trump administration took power that made us all do a double take, and the latest does not disappoint: Sarah Palin, Kid Rock, and Ted Nugent (the latter two with fiancée and wife, respectively) posing with a grinning President Trump.
Palin shared more photos of Wednesday night's visit on her Facebook page, including one of Kid Rock standing solemnly behind the president's back, engrossed in whatever document he's showing him.
So, yup, it's about three months before he's officially advising the president on how best to bawitdaba.