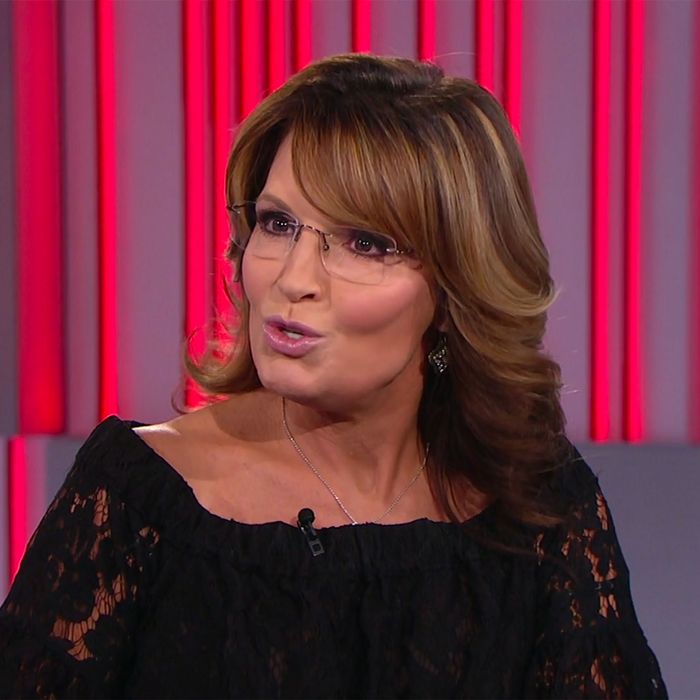 Sarah Palin addressed Bill O'Reilly's departure on CNN last night.
On Wednesday, 21st Century Fox announced that longtime anchor Bill O'Reilly would no longer appear on Fox News. The news came after mounting sexual-harassment allegations against O'Reilly, and although some saw his firing as a victory for women, others wondered why it took millions of dollars and many years of complaints for the network to take action against him.
In an interview with CNN on Thursday night, former Alaska governor Sarah Palin — who's also a former Fox contributor — suggested that the delay was thanks to O'Reilly's victims staying silent, rather than Fox executives ignoring them.
Echoing the words of Eric Trump last summer, Palin said, "If a woman believes that she is being intimidated and harassed, she needs to stand up and do something about it, not stick around for a paycheck for years and years and years and then after the fact complain about what she went through."
She went on, "As a strong woman, I say we should feel more empowered than that and we should take a stand and get out of the place or blow the whistle on whoever is the perpetrator."
But Palin also acknowledged that the culture at Fox News, which other former employees have said enables behavior like O'Reilly's, "obviously has to change" and that "women should not ever have to put up with any kind of intimidating workspace." Baby steps.