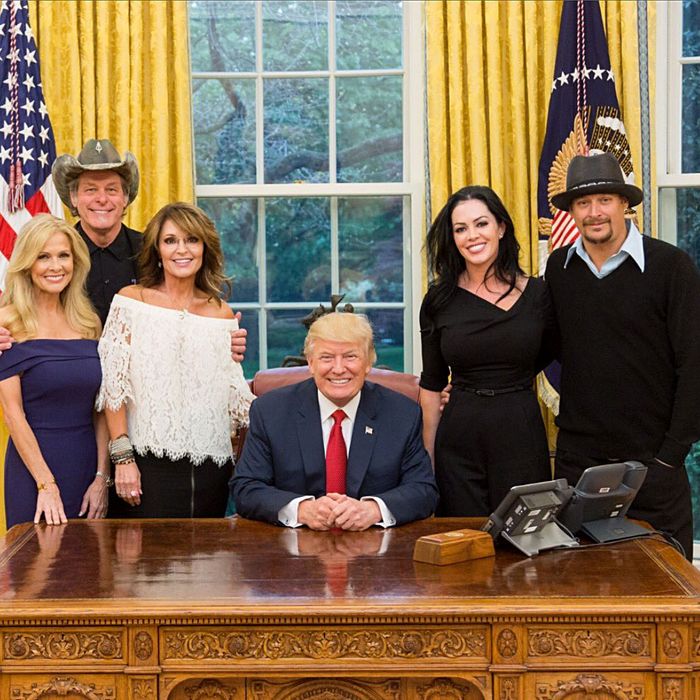 Sarah Palin at the White House with some other people.
The prevailing style currently ruling the shirt landscape — you know, the one that's designed to look like bedding that is in the process of slowly slipping off your shoulders — has finally taken a (possibly fatal) hit. Sarah Palin wore a lacy version of the silhouette, dubbed "the hottest summer trend" by Pret-a-Reporter, to pay a call to Donald Trump at the White House last night, Oval Office dress codes be damned. (And in the photo she posted, I can definitely see her clavicle from my house.)
Will Palin's embrace of the trend finally render it untouchable to the fashion in-crowd? That remains to be seen, but she certainly could have picked better accessories than Ted Nugent and Kid Rock.