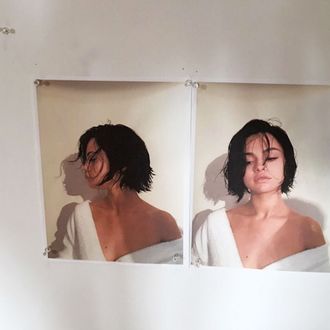 Selena Gomez's new hair.
Photo: Courtesy of Instagram/selenagomez
It's sweaty neck season, but Selena Gomez won't have to worry about that. The singer debuted a flippy new haircut today on Instagram that reaches just about the back of her neck. Too short to be a lob, too long to be a pixie, it's a chin-length cut that appears to be angled slightly longer in the front, with shorter layers in the back for texture. The picture looks like it came from photo-shoot Polaroids and seems like a real haircut — not Gomez merely taking out some extensions. Although some of her fans claim it's not a "new" haircut, it's still great inspiration for your "Short Hair, Don't Care" Pinterest board.