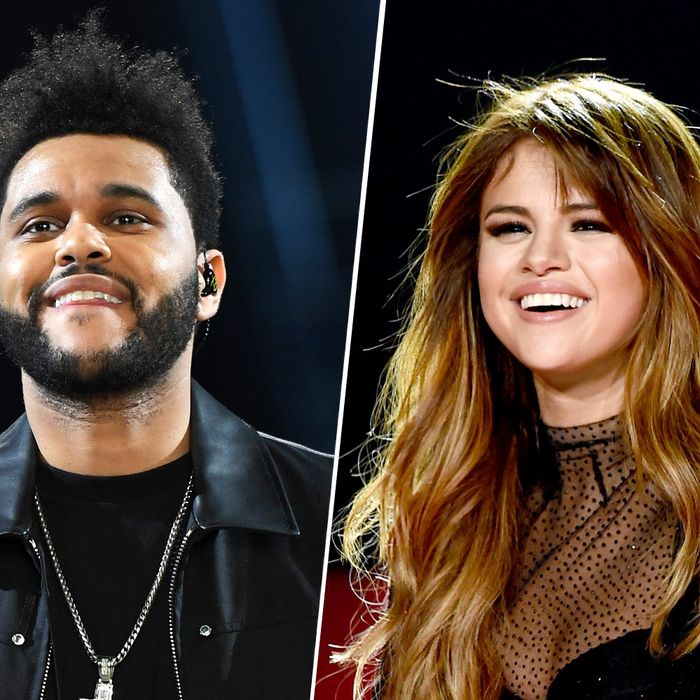 The Weeknd (left), Selena Gomez (right).
Photo: Getty Images
In January, Selena Gomez and the Weeknd were spotted holding hands all over Italy. On Thursday, the couple relived the magic of their Roman holiday the only way possible: by going to their local Olive Garden.
Gomez and the Weeknd, who reportedly "like each other's personalities," paid a visit to a local Los Angeles Olive Garden. Fans recorded video of the two exiting the Italian fine-dining establishment, as Gomez walked with her arm around the Weeknd's shoulders before they entered a black SUV, which presumably drove them to a Vespa that was parked nearby.
We can only hope their date didn't coincide with one of the Olive Garden's horrific breadstick shortages.