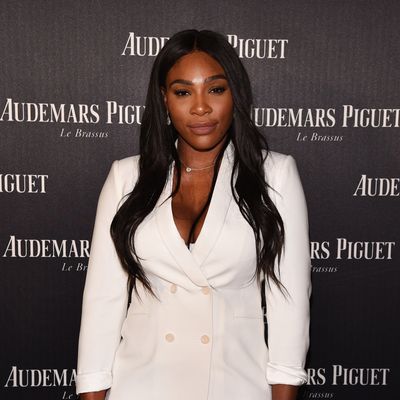 Serena Williams.
Photo: Bryan Bedder/Getty Images for Audemars Piguet
If you were taken by surprise upon seeing a photo of Serena Williams's baby bump in full view on Snapchat last week, well, so was she. You see, Williams's Snap wasn't meant for public viewing. Rather, the tennis champion had gotten into the habit of visually documenting her growing baby bump and it just so happened that she accidentally shared the Snap to her followers.

At least, that's the story Williams told Gayle King at Tuesday's 2017 Ted Talks conference held inside the Vancouver Convention Centre. Williams called the public Snap "an accident" that occurred while she was on vacation, according to People.

"I didn't tell a lot of people to be quite honest and I'd been saving it. On social media, you press the wrong button and … Thirty minutes later I missed four calls and I'm like, 'That's weird.' But it was a good moment. I was only going to wait five or six more days [to share]."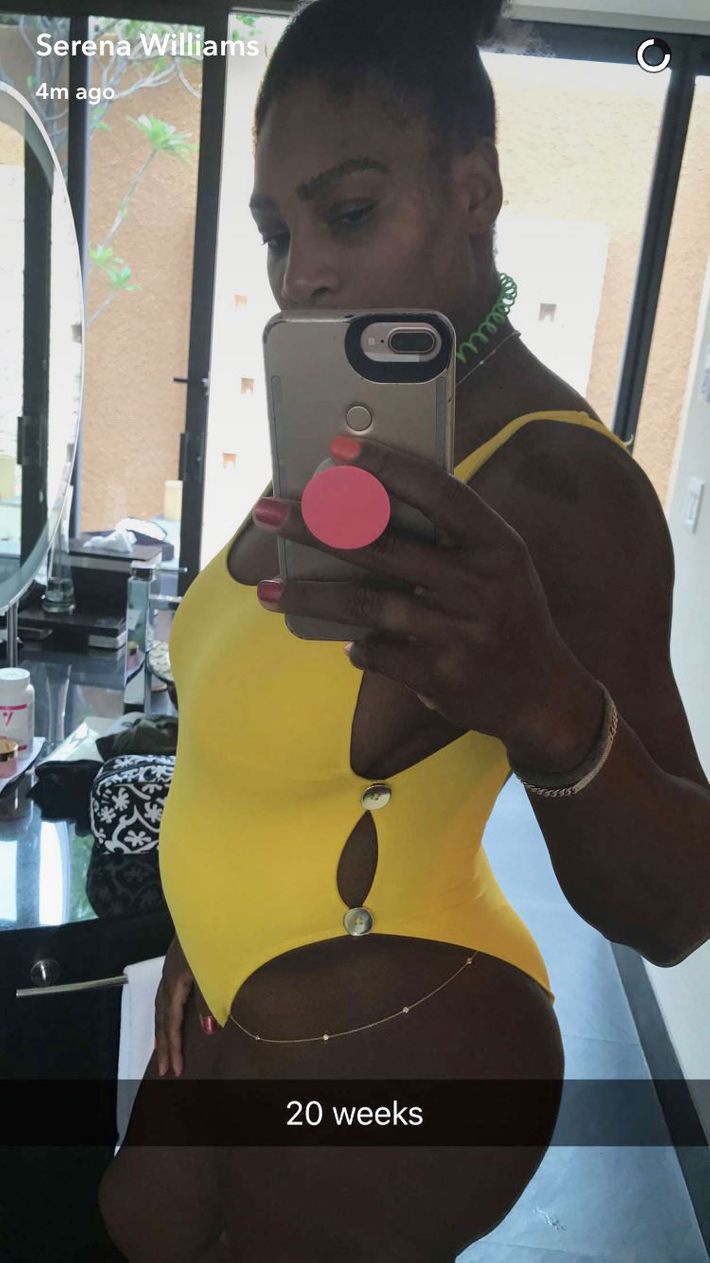 Indeed, if we look at Williams's original photo, she's posing sideways with a simple overlay caption declaring, "20 weeks." Given all the decorative options available on the app (the emoji! the face filters!), that's a pretty bare-bones Snap. Unless Williams decides to Snap during labor in a few months, we're betting she'll opt for Reddit to announce the birth of her future baby. After all, that's the company her fiancé, Alexis Ohanian, co-founded and it's where she first announced her engagement.