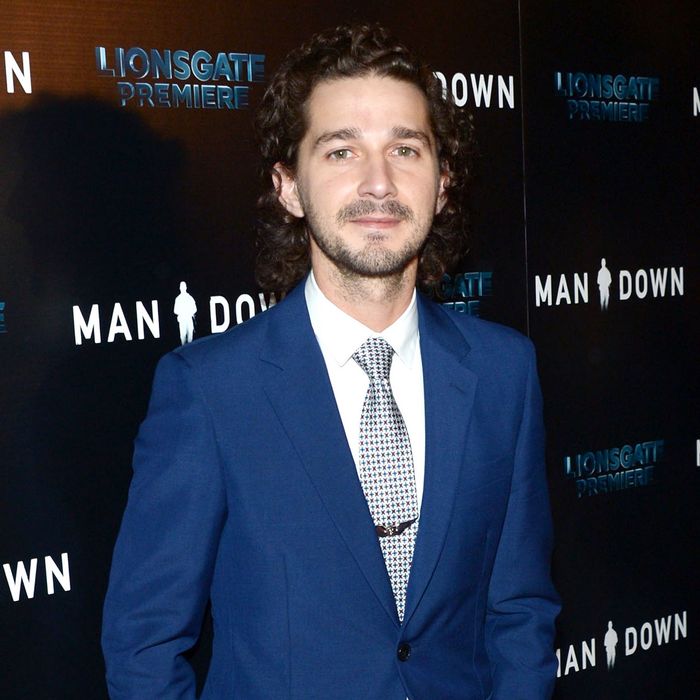 Shia LaBeouf.
Photo: Matt Winkelmeyer/Getty Images
Spring has sprung, which means we're in the process of packing up our hygge — Danish for "cozy" — attire until next winter. But while the rest of us are bidding hygge adieu for now, Shia LaBeouf is finally embracing the Nordic trend the only way he knows how: By spending a month isolated in a cabin in Finland as part of an art exhibit.
In a very Shia move, LaBeouf's latest art project #ALONETOGETHER will see him live alone in Finland's Lapland region and only communicate with the outside world through text messages to visitors of the Kiasma museum in Helsinki, the Guardian reports. Two other members of LaBeouf's art collective, Nastja Rönkkö and Luke Turner, will also spend time alone in separate cabins. Museumgoers will get to visit a recreation of LaBeouf's cabin, and a livestream of both the visitors and the isolated cabin-dwellers will be available online.
We're sure LaBeouf's month will exclusively entail cozying up under a hand-knit blanket and sipping mulled wine by the fire.