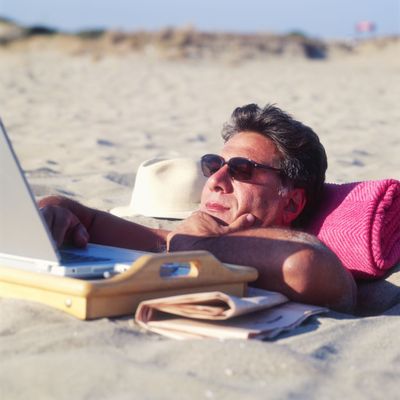 This is you.
Photo: Alberto Incrocci/Getty Images
The barely three-year-old office-chat app Slack (think AIM for work) is now used daily by over five million people. And though the tech start-up behind Slack is valued at $3.8 billion dollars, the app has always had one huge downside: When chatting co-workers is as easy as texting, it's harder to actually log off.
Studies have shown over and over again that when we don't take time away from our work duties, we are more stressed, and with the rise of smartphones, the average American white-collar worker can spend up to 4.1 hours a day checking work email. With Slack attempting to unseat email as the definitive office-communication tool, handling work responsibilities at all hours of the day has become more common.
In an attempt to curtail this problem, and to encourage logging off, Slack has introduced a new function that will likely bring back traumatic memories of middle school: You now have the option to set an away status. Hallelujah.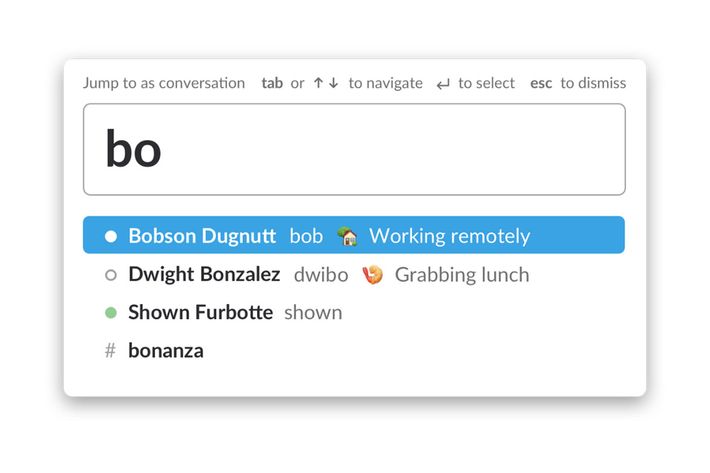 Your status will appear as a handy emoji next to your name in the program; if you're on vacation, for example, you'll get a palm tree and text will unfurl showing any extra details you may have provided. That way, your colleagues will be aware that you are not reachable for the next two weeks. (Or, you know, forever.)
An away message, of course, does not guarantee that your colleagues or you will actually honor your time away from the grind, but it's a step in the right direction toward freedom from the 24-hour workday.