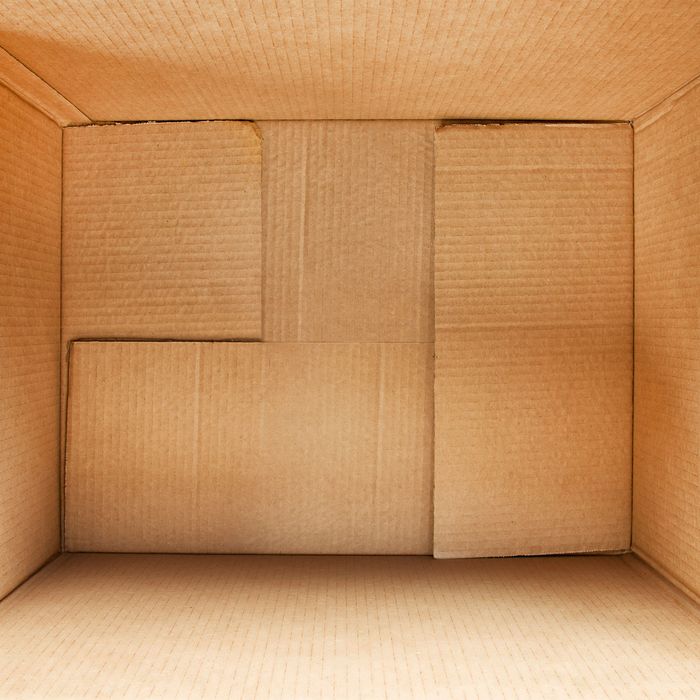 This is not what an actual baby box looks like, but it's close.
Photo: Eshma/Getty Images/iStockphoto
You might already be familiar with baby boxes: They're exactly what they sound like — cardboard boxes (with mattresses and form-fitting sheets) for babies to sleep in. The idea originated in Finland, where they're associated with reducing the infant mortality rate, and some states — three so far, New Jersey, Ohio, Alabama — are distributing them in the hopes of achieving the same. The idea is hailed as a simple and affordable way to make infant sleep safer, but some doctors have reservations.
"The association between the box and infant mortality reduction isn't clear to us," Dr. Greenberg, director of neonatology at Cincinnati Children's Hospital, told WCPO Cincinnati, "because the more logical explanation for the low infant mortality rate in Finland is the low pre-term birth rate." According to Greenberg, babies should sleep alone, on their backs, and in a crib — not a box. His place of employment, he says, has "very limited enthusiasm for the baby box," explaining that "it really hasn't been studied in a careful (way)." Some Ohio parents looking to meet the safe-sleep requirements outlined by Greenberg can do so through the Cribs for Kids program at the Cincinnati Health Department, which will provide low-income parents and caregivers with a free crib.
Dr. Greenberg is not the first doctor to request a damper on the baby-box enthusiasm. When Alabama began its program last month, Dr. Rachel Moon, chairman of the American Academy of Pediatrics' SIDS Task Force, told NPR: "The box companies want to do the right thing and want to make sure their products are safe. But we're not quite there yet. There's still more testing that needs to be done."