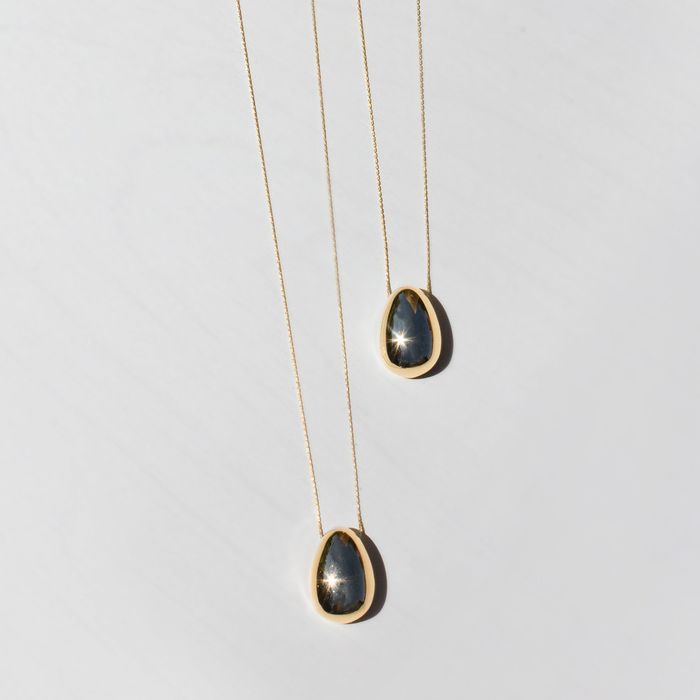 The Everyday Egg Pendant.
Photo: Courtesy of Sophie Buhai
L.A.-based designer Sophie Buhai is possibly the hottest name in jewelry right now. Formerly one-half of the cult ready-to-wear label Vena Cava, Buhai's recently turned her eye to accessories, creating sleek, architectural jewelry that's quickly become the talk of the fashion world; a much-anticipated collaboration with friend and fellow designer Maryam Nassir Zadeh for fall 2017 has upped the ante even further.
Currently, Buhai — who's previously worked mostly in silver — has been experimenting with different metals for her core collection. And in honor of Mother's Day, she's given one signature style, the Everyday Egg Pendant, a golden upgrade.
"I wanted to make the pendant in gold vermeil — I think it's timeless and will last forever," Buhai explains of why the new fabrication felt right for the occasion. Whereas the previous silver versions feel crisply modern, the heirloom gold rendition, Buhai says, is most ideal for gifting one's mom or grandmother. "Friends often tell me they like the jewelry because it reminds them of things their mothers used to wear. They have a strong connection to it — to me it's a huge compliment," the designer says.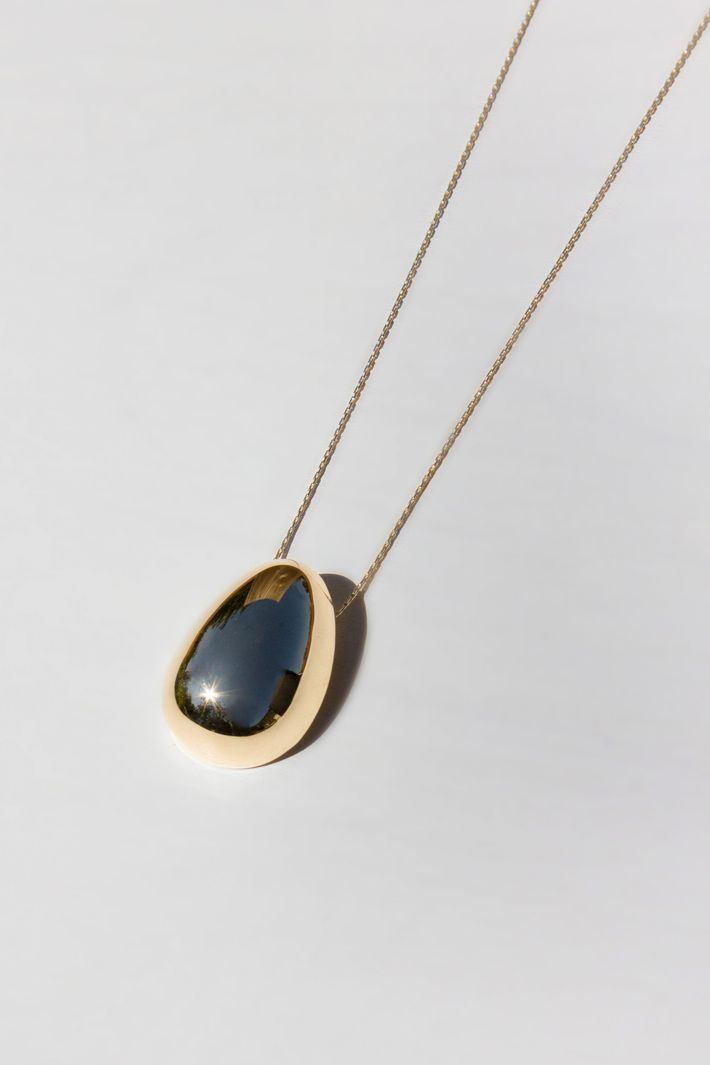 Speaking of mothers, Buhai cites her own as a major inspiration for her collections—and in fact, her usual affinity for silver. "When I was growing up, my mother always had an armful of Mexican silver jewelry," she recalls. "She also had a lot of midcentury silver, and some '90s modern pieces." That said, mother and daughter are going gold this spring, as the designer reports they're both enjoying the Everyday Egg necklace (available exclusively on Buhai's website, orders placed today will ship by May 5) in its new gilded iteration. A new tradition? "My mom and I have matching gold pendants," Buhai says, "and I hope to pass mine down to my daughter."