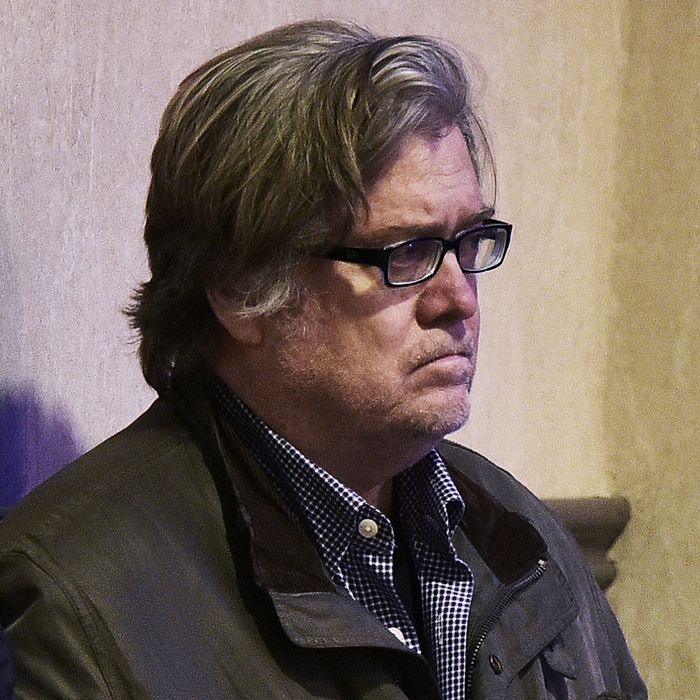 Photo: Mandel Ngan/AFP/Getty Images
In an extensive feature about Trump and the conservative media, Politico delves into the relationship between Steven Bannon and former Fox exec Roger Ailes. According to the magazine, a rift grew between them after Megyn Kelly, then a Fox anchor, moderated the first Republican presidential debate in August 2015. Kelly drew Trump's Twitter ire after asking him about his history of misogynistic comments during the debate, sparking a feud that lasted well into 2016.
As per Politico, Bannon warned Ailes that Kelly would betray him. "I told him then, I said, 'She's the devil, and she will turn on you,'" he said in an interview. Kelly was one of the most prominent women to come forward to accuse Ailes of sexually harassing her during her time at Fox, which eventually led to the CEO's downfall. Kelly recently joined NBC News, whereas Bannon, who went on to become Trump's chief strategist, has seen himself at the center of political tussles and Mariah Carey–worthy "I don't really know him" vibes from Trump himself.