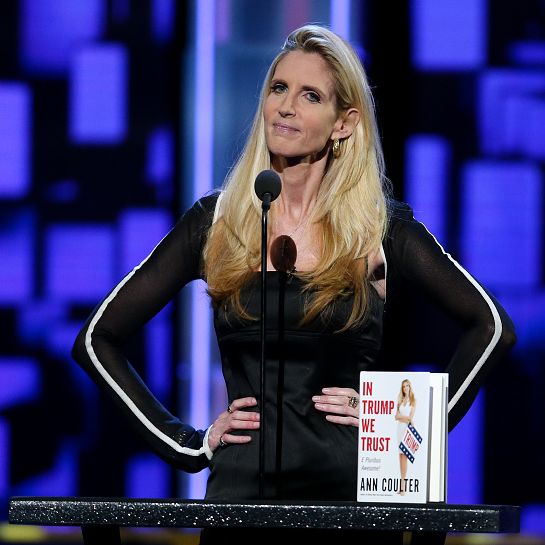 Photo: Mark Davis/WireImage
The ongoing drama at UC Berkeley between conservative students and school administrators took another turn on Monday. The student group Berkeley College Republicans filed suit against the university after a scheduled talk with conservative commentator and writer Ann Coulter was canceled. The student group says Berkeley is discriminating against conservative students and that the matter is an issue of free speech, according to the Associated Press.

The student group's legal team is headed by Harmeet Dhillon, an attorney who is also involved with the Republican National Convention as a committeewoman. "This case arises from efforts by one of California's leading public universities, UC Berkeley — once known as the 'birthplace of the Free Speech Movement' — to restrict and stifle the speech of conservative students whose voices fall beyond the campus political orthodoxy," the lawsuit says, according to the AP. The lawsuit is also brought by Young America's Foundation, a national conservative organization, according to the New York Times.

The drama began when the student group invited Coulter to speak at the campus this Thursday but university officials canceled the event, citing safety concerns. "Ann Coulter is welcome on this campus but at a time when we can provide a venue that law enforcement professionals believe to be protectable," a university spokesman told the New York Times. The historically liberal college has been the site of some clashes in recent months, as political and activist groups have engaged in sometimes violent confrontations resulting in destruction of property, according to the New York Times. Following some public backlash, however, Berkeley offered a alternate date for Coulter's appearance, but the student group rejected the date since it falls a week before university testing.
Coulter, for her part, has maintained that she will still appear and speak on campus. On Monday night, she tweeted out a link to a Breitbart article suggesting that the National Guard be deployed if necessary to maintain public safety.