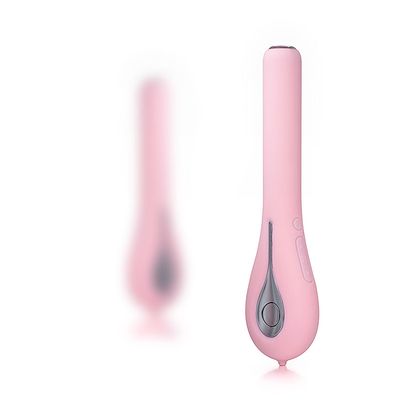 The Svakom Siime Eye.
Photo: Svakom
Last month, Kellyanne Conway was widely mocked for suggesting that Trump had been spied on via his microwave — but the reality of which appliances can be used for surveillance is much more, ahem, intimate. Last summer it was revealed that the We-Vibe 4 Plus couples vibrator collected data and sent it back to the manufacturer, Standard Innovations (which was then ordered to pay $4 million in a class-action lawsuit). That, it seems, was only the first security flaw to be exposed in this new generation of "smart" sex toys.
The Svakom Siime Eye is a $249 vibrator that includes a tiny camera on one end, the purpose of which is to allow you to record yourself using the product and either "know the subtle changes inside of your private areas" or send the resulting video to a partner. It connects to your computer via wifi, hence the risk: Motherboard reports that the security firm Pen Test Partners found it was easy for hackers to connect to the wifi — its default password is "88888888" — and watch the video as it was being recorded. It's also possible for them to take full control of the device. In fact, Pen Test founder Ken Munro advised people who own the Siime Eye to "never use it again."
Call me old-fashioned, but maybe it's best for your dildo to stay off the grid.