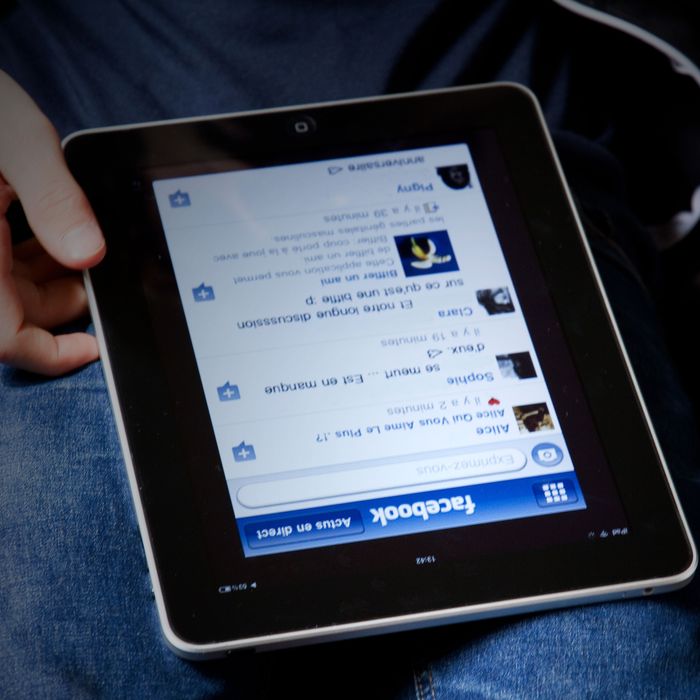 Photo: Till Jacket/Getty Images/Photononstop RM
The Chicago Police Department's spokesperson announced that the first of several suspects has been arrested in connection with the group sexual assault, which was broadcasted on Facebook Live in March. CPD spokesperson Anthony Guglielmi tweeted the initial news Saturday night, and CPD superintendent Eddie Johnson held a press conference Sunday morning to elaborate.
A 14-year-old male has been arrested; he is facing "juvenile felony charges including aggravated criminal sexual assault, manufacture of child pornography and dissemination of child pornography," according to the Chicago Tribune. A warrant has been issued for a 15-year-old male as well, with more warrants planned for up to six suspects in the group assault. According to a source for the Tribune, one teen "had been taken into custody earlier in the investigation … but not immediately charged."
ABC 7 Chicago reports:
Police said Sunday that they have worked with Facebook and obtained social media search warrants, which they have used to identify two suspects. Police said the victim is traumatized and having trouble talking about the assault, but Supt. Johnson praised her for her courage in working with police.

The 15-year-old girl, a freshman at Lane Tech High School, has also received online harassment.