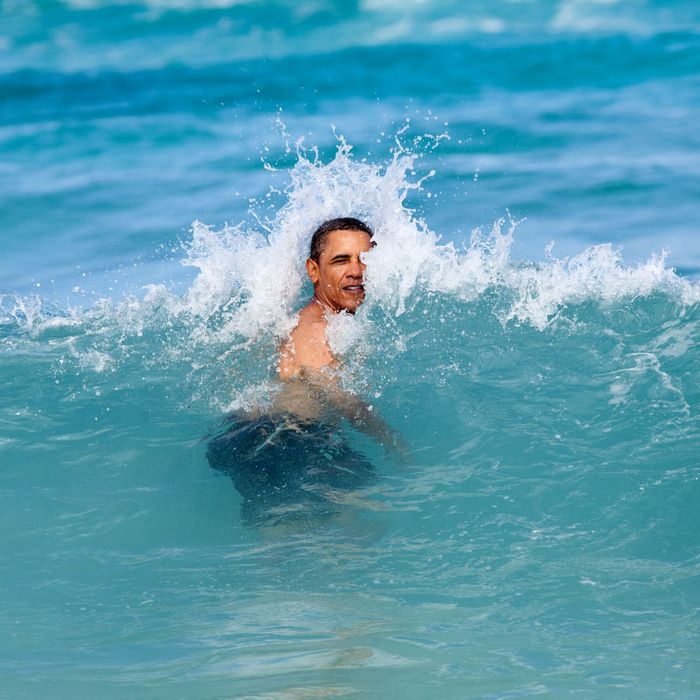 Vacation Obama is the best Obama.
Photo: The White House/Getty Images
The American people might really miss Barack Obama, but unfortunately for the American people, the former president seems much happier far, far away from them. A Tahitian news outlet is reporting that he and Michelle are currently touring French Polynesia on Oracle CEO Larry Ellison's "luxury super yacht" with a few friends: Tom Hanks, Bruce Springsteen, and Oprah.
Oprah has long been close with both Barack and Michelle, and the president awarded the Medal of Freedom to both Hanks and Springsteen last year. Apparently they all met up Monday, stopped for lunch on Vanilla Island, made another stop at Le Taha'a Island, and will continue on to Bora Bora. According to Travel + Leisure, the island-hopping will end at The Brando, a luxury resort where President Obama has stayed for the past three weeks while working on his White House memoirs.
One person who met the ex-president told a local paper that Obama will "let you take a photo with him if it's not published," and that he's a "very cool man." For his sake, let's hope French Polynesia gets limited cell service.