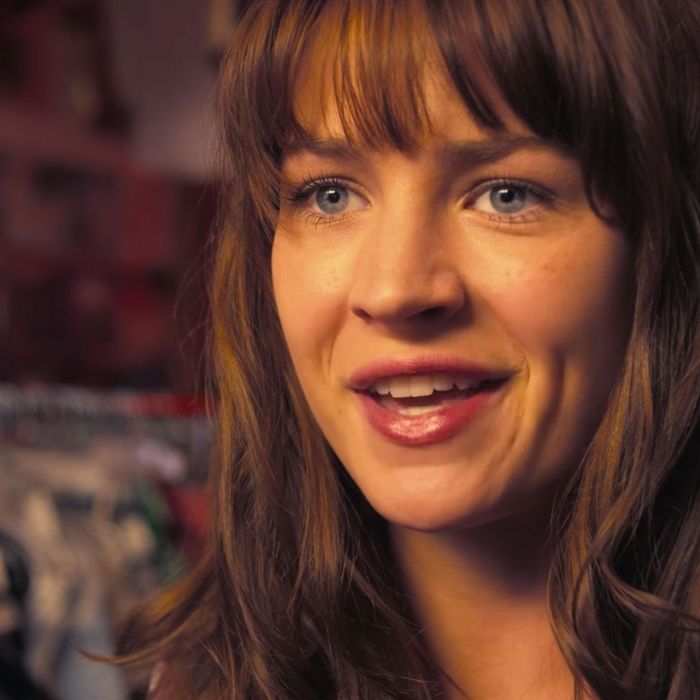 Photo: Courtesy of Netflix
Sophia Amoruso may have filed for bankruptcy last year, but the Nasty Gal founder's pop-culture empire is still expanding. Today we got a look at the first trailer for Netflix's Girl Boss, which plays like an expletive-fueled Mary Tyler Moore Show for the web-savvy, millennial-entrepreneur set.

Created by Pitch Perfect writer Kay Cannon (and executive-produced by Charlize Theron), the show is an adaptation of Amoruso's best-selling book #GIRLBOSS, a self-help-guide-slash-memoir that charts her rise from dumpster-diving shoplifter to the founder of a multimillion-dollar e-commerce platform. Amoruso (Britt Robertson) is depicted as a scrappy, sharp-tongued underdog who would probably fit in well with the tenacious misfits of the college a cappella world.
"You know how people flip houses? Well, I flip clothes," she declares in voice-over, after conning a shopkeeper out of a valuable '70s calfskin motorcycle jacket. The rest of the trailer is a whirlwind of salty one-liners, colorful thrift-shopping montages, and shots of Amoruso determinedly staring at the world from beneath a set of impeccable bangs. See for yourself.