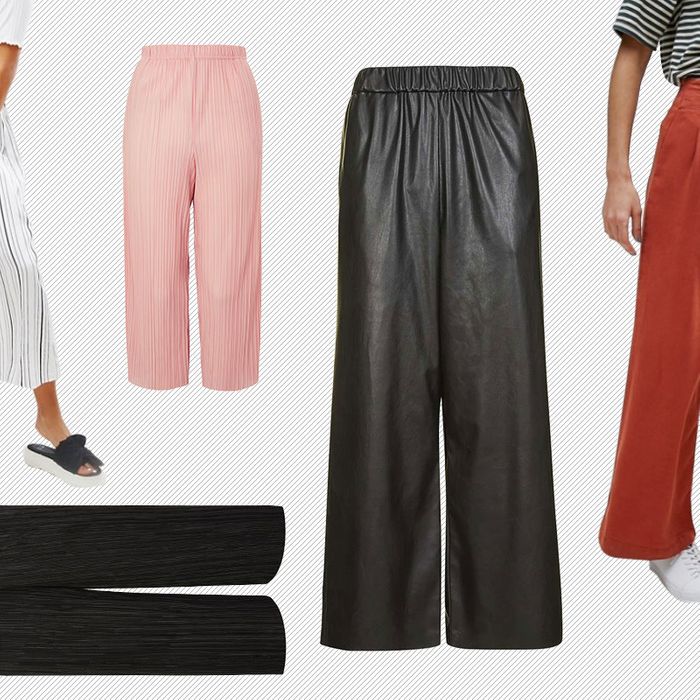 Times are tough for pants. There's the clear "jeans," one-legged jeans, and the terrifying new Vetements jeans. A shining light are refreshingly honest pants from Topshop and ASOS labelled simply as "awkward length." How refreshing.
The self-proclaimed awkward pant is now ubiquitous, wide-legged and mid-calf length. They've grown up since they were known as "gauchos" in the mid-2000s.
As fashion continues to push confusing options that seem like they may not really be clothes, a sign of self-awareness is nice. Maybe not as nice as flattering pants, but nice!
As anyone who has battled in a dressing room with culottes knows, they are awkward. It's part of the reason people buy them (and definitely the reason many people don't). Take a look below. Warning: awkward pants to follow. But awkward in a cute way.