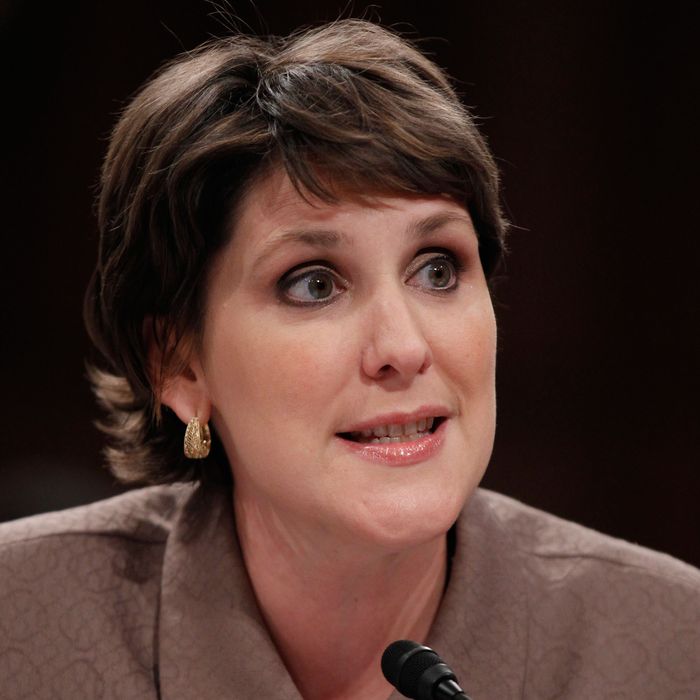 Charmaine Yoest.
Photo: Pablo Martinez Monsivais/AP
One of the most prominent anti-abortion activists in the U.S. has been named to a top Health and Human Services post, Politico reports. President Donald Trump said Friday he will be appointing Charmaine Yoest, the former president of Americans United for Life, as the assistant secretary of public affairs at HHS.
Yoest is a senior fellow at American Values, but she's perhaps best known for her work with AUL, a major anti-abortion organization. The group's research is what prompted the Susan G. Komen Foundation to defund Planned Parenthood in 2012, and under Yoest's leadership, it also helped advance anti-abortion legislation at the state level as part of its efforts to take down Roe v. Wade, one state at a time.
According to Politico, AUL's website lists Yoest as "public enemy #1" for abortion-rights groups, and a 2012 Mother Jones profile of Yoest details her efforts to turn the U.S. into a "post-Roe nation."
In her new position at HHS, Yoest will be tasked with shaping all of the communication efforts for the entire agency, Politico notes. While Yoest is a political appointee, her post doesn't require confirmation by the Senate.