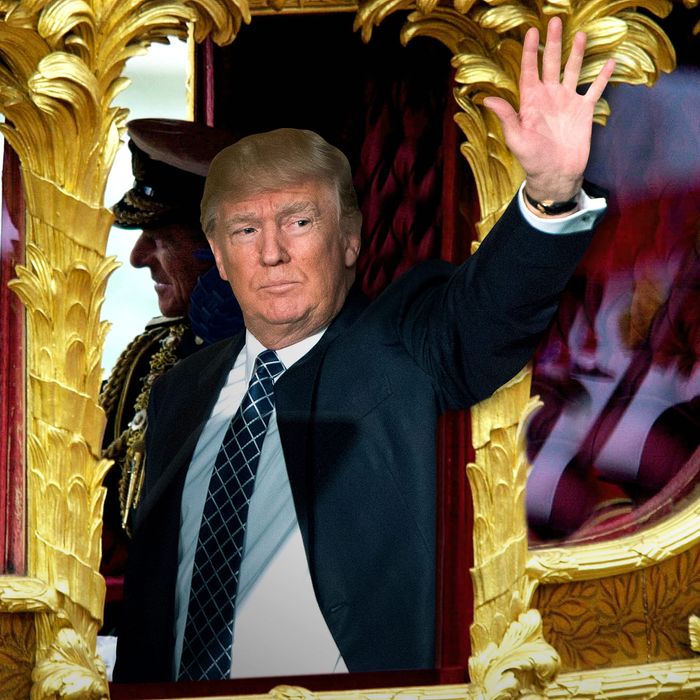 Donald Trump just wants to feel regal.
Photo-Illustration: Getty Images
The president of the United States has requested to ride in Queen Elizabeth II's golden state carriage during his upcoming visit to Buckingham Palace — a choice that will require a "monster" security operation. Officials told the Times of London that, "The White House has made clear it regards the carriage procession down the Mall as an essential element of the itinerary for the visit currently planned for the second week of October."
The carriage is periodically rolled out for state visits — Chinese President Xi Jinping used it when he visited the palace in 2015, although he opted for a closed carriage, which was more secure. But Barack Obama arrived via armored motorcade in 2011 to forgo the security headache.
According to the Times, "the security required by the Chinese president will be dwarfed by the operation necessitated for Mr. Trump."
The paper goes on to list all the extra security measures London's Metropolitan Police are taking to ensure Trump's safety: extra units, closed roads, counter-terrorism firearms. But hey, if the president has anywhere near as good a time in the carriage as he did in his big trucks, it's all worth it.