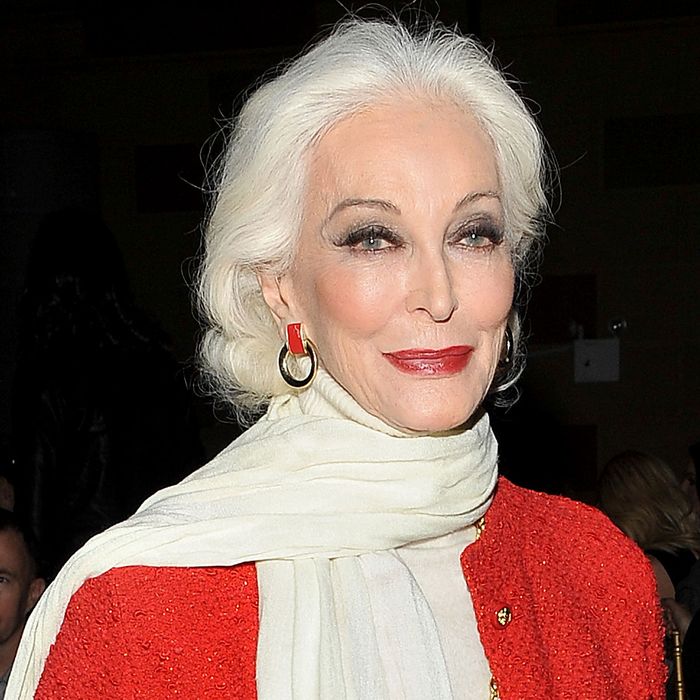 Carmen Dell'Orefice left Trump Models to sign with IconicFocus.
Photo: D Dipasupil/Getty Images for NYFW: The Shows
Much like the now-defunct Trump University and Trump Steaks, another brand founded by the president may be hitting troubled times: The Washington Post reports that Trump Models, created in 1999, is losing both models and managers, and "industry insiders say the hemorrhaging is substantial."
Back in November, days before the election, Maggie Rizer announced on Instagram that she had left Trump Models, writing, "As a woman, a mother, an American, and a human being, I cannot wake up Wednesday morning being the least bit related to the Trump brand."
More recently, Gabriel Ruas Santos-Rocha, a former manager, left with a cadre of models and founded Anti Management. "I did not start an agency with the intent of taking someone out of business. Outside of that, I have no comments," he said to the Post.
He follows booker Patty Sicular, who left to found IconicFocus. She now boasts clients who used to be with Trump Models' "Legends" division, such as Beverly Johnson and Carmen Dell'Orefice.
At least the president still has Trump ties to fall back on.