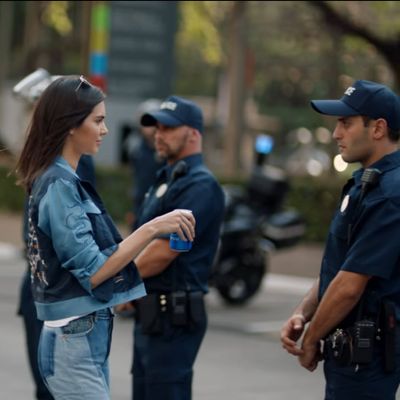 A new Pepsi ad featuring Kendall Jenner attempts to teach us all an important lesson: Apparently, the key to ending police brutality and achieving peace is merely to give law-enforcement officials a carbonated beverage. Who knew?
Needless to say, Twitter is having a field day with the ad, calling Pepsi out for using iconic protest imagery to sell soda.
But this one, from Martin Luther King Jr.'s daughter, obviously takes the cake.