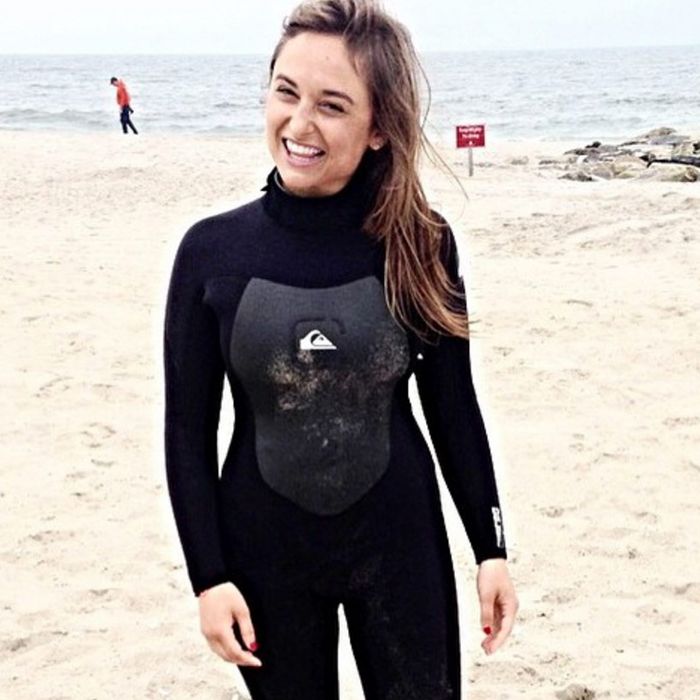 Vanessa Marcotte.
Photo: v_marcotte/Instagram
Authorities have confirmed that an arrest has been made in the murder of Vanessa Marcotte. The 27-year-old Google employee was last seen leaving her mother's house in Princeton, Massachusetts, last August. Her body was discovered hours later in the nearby woods.
The suspect, Angelo Colon Ortiz of Worcester, was arrested Friday. In February, Worcester district attorney Joseph Early Jr. announced they had a DNA profile and description of a person of interest, as well as a car seen in the area at the time of Marcotte's murder. According to NBC Boston, a Worcester state trooper stopped Ortiz after recognizing him and his car from the description, and then gave Ortiz a cheek swab DNA test. The DNA match came back Friday and Ortiz was arrested later that night. Although he hasn't been charged with murder, he is facing charges of "aggravated assault and battery and aggravated assault with intent to rape."
Marcotte was one of three female joggers murdered over a nine-day period last August. New York jogger Karina Vetrano's body was found a few days earlier on August 2. Michigan nurse Alexandra "Ally" Brueger was shot and killed during a run on July 30. A suspect has been arrested and charged in Vetrano's case, but Brueger's murder has not yet been solved. In February, Brueger's family came forward to ask the public for more information. Anyone with leads in Brueger's case should call 855-MICHTIP or 800-SPEAKUP.