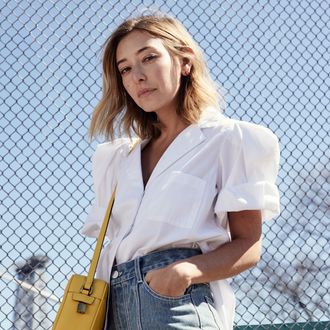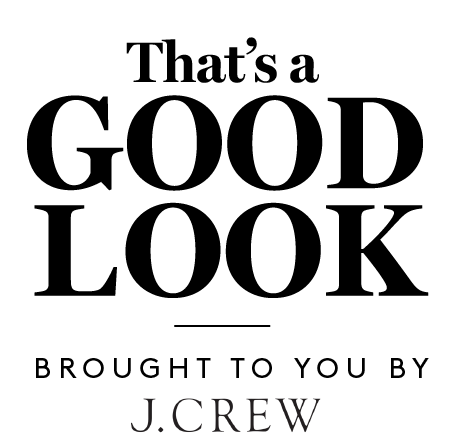 That's a Good Look is a column devoted to the art of simple styling, with a twist. Do try this at home.
It's likely that in your life you've owned some white button-down shirts. Also likely you've cycled through one-too-many versions in constant need of ironing, or that when you wear them you run the risk of looking too much like Simon Cowell — all clavicle and no substance. It can be hard to make that white-cotton mainstay feel inspiring, especially with jeans. The trick is to find a classic white shirt in an unusual shape or with some kind of extra sauce. In other words, rather than playing it safe, go for the weird white shirt, the one with shoulder pads.
To increase your look's whimsy quotient, add a bright bag like this golden-yellow purse. While you're at it, try jeans that also have some kind of deviation from the norm (if that's too complicated, any kind of jeans will work, this look is mostly about the shirt-bag combination). Now go wild with how you tuck that shirt in or out, up or down. That's a good look.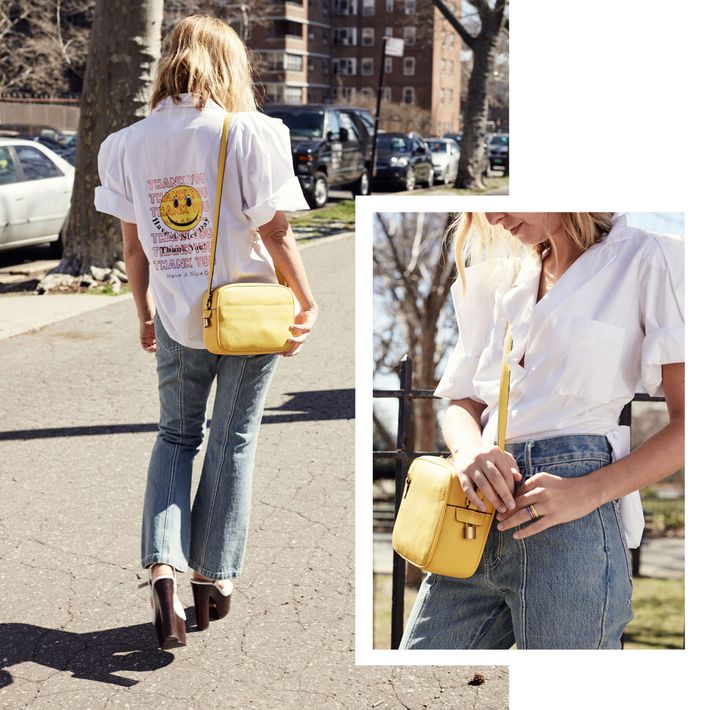 Photos by Erik Tanner; styled by Danielle Nachmani; hair by Megan Robinson of White Rose Collective; makeup by Allie Smith of Bridge Artists; modeled by Hayley Coupon; photo assistance by Elizabeth Stemmler; style assistance by Caroline Edison.
That's a Good Look is a new discovery platform from the Cut featuring impressive women with impressive style. While each product featured is independently selected, That's a Good Look may include paid promotion or additional compensation from our partners.