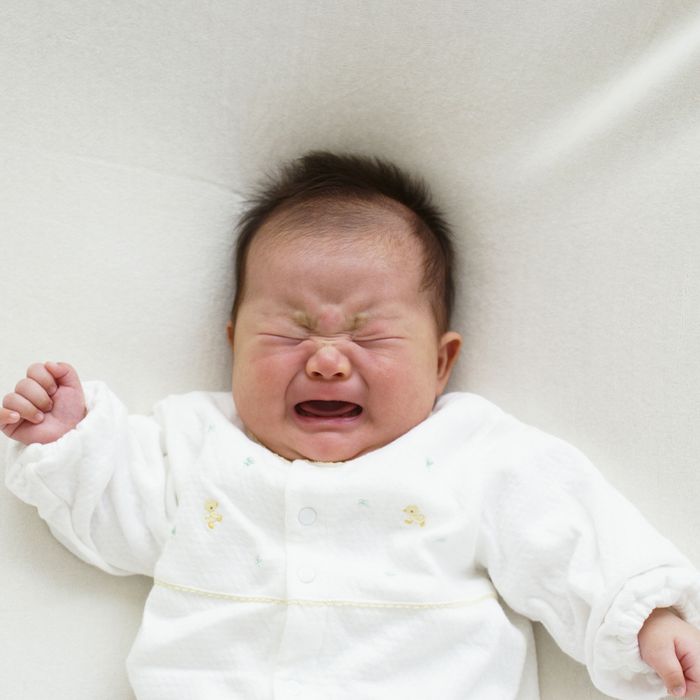 Photo: Doable / ailead/Getty Images/amana images RM
When compared to babies in other countries, American babies don't cry the least — but neither do they cry the most. According to a new study ranking crying, American babies cry a middling amount.
Published in the Journal of Pediatrics, the data analyzes 28 previous studies for a look at colic — crying more than three hours a day, three days a week — in nearly 8,700 infants from industrialized nations. Who cried the most? Babies in Canada, the U.K., and Italy respectively, reports the Guardian, while newborns in Denmark, Germany, and Japan cried the least. The study also included the Netherlands, Australia, and the U.S., where babies had neither the highest rates of crying, nor the lowest.
The study also comes with bright glimmers of hope for parents the world over whose newborns cry. From the Guardian: "All studies examined … showed a crying duration that was higher across the first six weeks of life before reducing significantly across the subsequent six weeks."