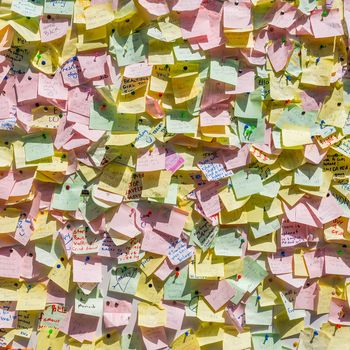 Photo: Valeriy Tretyakov/Getty Images
Isn't it annoying when the things that are supposed to help you out end up leaving you worse off? Like eating vegetables that make you gassy. Or waking up from a nap feeling even groggier than when you laid down. Or attempting to organize your life with an ever-growing to-do list, then stressing out at the sheer number of things you need to accomplish.
For that last one, at least, there's a deceptively simple solution. As Stephanie Lee recently wrote in Lifehacker, the easiest way to cut down on to-do-list-induced stress is to go right to the source: Just cut the list. Specifically, try to look at each day's tasks with one prompt in mind: "If this was the only thing you did today, you'd be satisfied." Then, you know, do that thing. Everything else can wait.
Lee explains than her revelation came in the form of a planner, one that gives her space to list just a small handful of daily to-dos and one "Most Important Task of the Day," for which the planner uses the same prompt to help its users identify. (If picking just one thing seems like a struggle, she notes, there's another prompt in there, too: "Will moving this forward make all the other to-do's unimportant or easier to knock off later?")
And while it's a handy thing to have printed out in front of you, it's also a way of thinking you can adopt for any organizational system. "This has challenged me to ponder whether the thing I thought was super important really was that important; or whether it was merely a distraction from the actual thing that I should be working on," Lee wrote. "I feel a lot less anxiety around all the work I feel like I have to get to and can shove away the clutter to focus on the truly important things that move the needle for me." Think of it as the Mari Kondo approach to your to-do list: Nothing on there will spark joy, exactly, but decluttering it to keep only the most necessary things will definitely spark productivity, and maybe even a little relief.